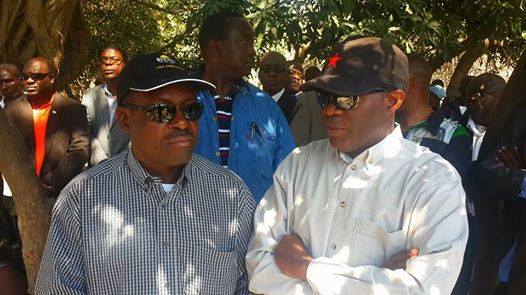 THE Lusaka Magistrate's Court yesterday deferred to November 2, this year, the ruling on whether or not Rainbow Party leader Wynter Kabimba and his co-accused Post Newspaper editor-in-chief Fred M'membe, have a case to answer in a matter they are facing contempt of court.
Kabimba and M'membe, together with the Post Newspaper, are facing criminal libel and contempt of court in relation to a published article concerning former Republican President Rupiah Banda.
The article was entitled 'Lungu is framing Nchito to cover Rupiah's criminality – Kabimba', and was published in The Post Newspaper of February 13, last year.
The ruling on whether Mr Kabimba and Mr M'membe had a case to answer was scheduled for yesterday, but was adjourned to allow Mr Banda's lawyers respond to written submissions made to the court by the alleged contemnors.
When the matter was called up, one of Mr Banda's lawyers Keith Mweemba informed Principal Magistrate Kenneth Mulife that the case was scheduled for ruling on case to answer, but they were seeking an adjournment to enable them respond to Mr Kabimba, Mr M'membe and the Post submissions.
Mr Mweemba informed the court that he and three other lawyers for Mr Banda namely, Gilbert Phiri, Makebi Zulu and Jonas Zimba, had just been served with the alleged contemnors' submissions.
He said instead of seeking seven days, they were only seeking three days and would file their submissions on Friday.
Mr Mulife told Kabimba and M'membe that there was miscommunication between Mr Banda and the alleged contemnors' lawyers and as such he was adjourning the matter.
[Read 67 times, 1 reads today]