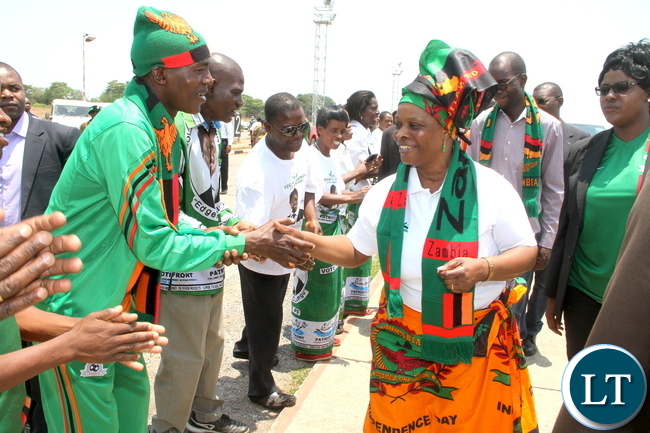 President Edgar Lungu has urged Zambians not lose sight of their commitment to God despite the economic hardships that the country is currently undergoing.
The President says he is aware that the challenges the country is currently going through are secular in nature but that there is nothing wrong with seeking God's guidance and intervention in the problem.
ZANIS in Ndola reports that the President said this upon arrival at Simon Mwansa Kapwepwe International Airport in Ndola where he is to cheer the Zambia National Soccer team in its match against Sudan this afternoon.
The President, who was received by Sports Minister, Vincent Mwale, is this afternoon expected to lead thousands of soccer fans to cheer the national team.
President Lungu said it would be wrong for Zambians to forget their commitment to God just because of the economic hardships the country is currently facing.
"Even if we have economic problems we should not lose sight and forget about our God. Some people are saying the economic problems are not spiritual yes they are not but let us not forget our commitment to God," he said.
The President has since called on soccer fans to turn up in large numbers to support the Chipolopolo.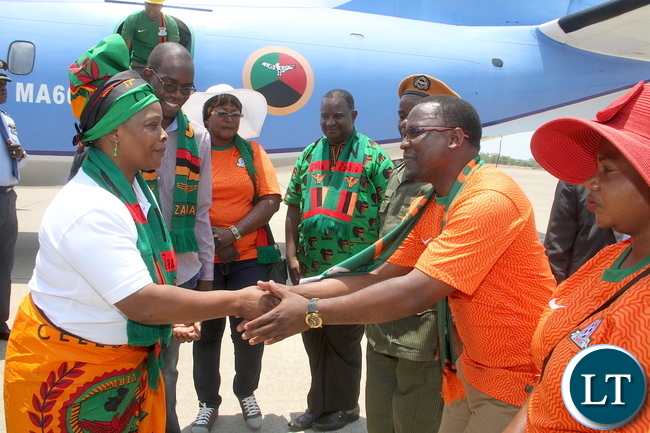 [Read 52 times, 1 reads today]