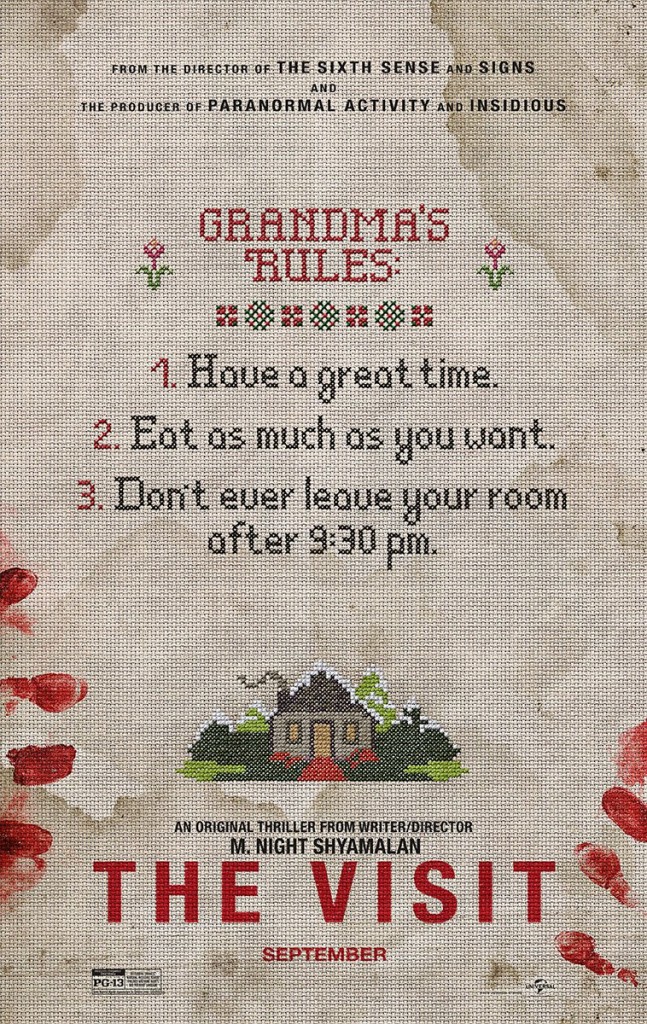 SYNOPSIS
The terrifying story of a brother and sister who are sent to their grandparents' remote Pennsylvania farm for a week long trip. Once the children discover that the elderly couple is involved in something deeply disturbing, they see their chances of getting back home are growing smaller every day.
PROS
Very compelling story-line . It is interesting to see how the children react as their grandparents behavior gets increasingly erratic .
Olivia DeJonge (Becca) and Ed Oxenbould (Tyler)  did an excellent good in their performances .

Deanna Dunagan 

also had a great performance as Nana . She displayed a wide array of emotions and switched from horror to dramatic scenes seamlessly .

The movie is a mix of Horror , drama and a bit of comedy .
CONS
The pace of the movie was too slow .
FAVORITE QUOTES
Olivia DeJonge (Becca): Mom, there's something wrong with Nana and Papa.
Mom: They're just OLD!
Grandma: Would you mind getting inside the oven to clean it?
CONCLUSION 
As far as horror movies go , this one was not so scary . The trailer was more scary than the actual movie . With that said , it is still a pretty riveting movie . It has simple but very interesting story line , that gets more and more intriguing as it goes on . There is a huge twist in the movie which legitimately shocked me , i did not see it coming at all .
The story is very original and plays on the mystique of old age . It will leave you looking sideways at your aging grandparents LOL .
RATING

3 out of 5

BY KAPA187
[Read 8 times, 1 reads today]