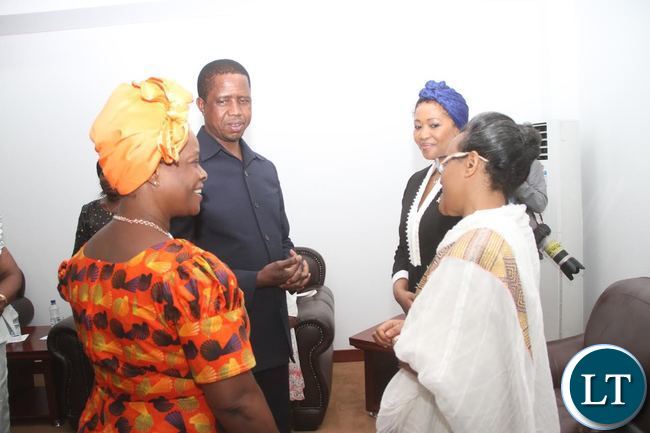 PRESIDENT Edgar Lungu has said that the government has constituted an 11-ministries consortium to spearhead the campaign against child marriages in the country.
Mr Lungu said the ministries are that of Labour and Social Security, Youth Sports and Child Development, Higher and General Education, Chiefs and Traditional Affairs as well as that of Health.
Others are that Local Government and Housing, Community Development and Social Welfare, Home Affairs, Justice and the Ministry of Gender.
"I am glad to mention that my government has also developed a national strategy on ending child marriage which will be launched soon. This strategy is indeed one of Zambia's commitments aimed at curbing the vice," he said
He said this when he officiated at the first African Girls Summit on Ending Child Marriages in Africa held at the New Government Complex in Lusaka yesterday.
Mr Lungu said that Zambia co-led with Canada, the global advocacy that translated into the adoption of the United Nations (UN) resolution on ending forced, early and child marriage in 2014.
"Subsequently, the continued global advocacy culminated into the recognition of the children marriage as a global challenge requiring a specific target of focus for the next 15 years, "With all such efforts, the children marriage rate in Zambia has reduced from an estimated 42 per cent to approximately 32 per cent.
This reduction has largely been attributed to the multi-sectoral approach involving government, development partners civil society organizations, traditional leaders and the private sector in curbing child marriage," he said.
Mr Lungu said globally, however, child marriage remained one of the major form of violation of children's rights whose perpetration has largely been influenced by people without knowledge about children's rights.
An estimated 14 million adolescent and teen girls are married off and almost always forced into the arrangement by the parents.
He said that in most African countries child marriage was deeply rooted and was driven by poverty.
"Studies in most African countries have further revealed that at least 30 per cent of all girls are married before the age of 18. The high number of young wives in Africa led the African Union to launch a two-year campaign to end child marriage.
"This campaign is aimed at ensuring that the AU member states develop appropriate policy actions that would raise awareness and understanding of the problem. The AU has taken a step further by advising member states to accordingly, enforce laws and policies that generally protect children," he said.