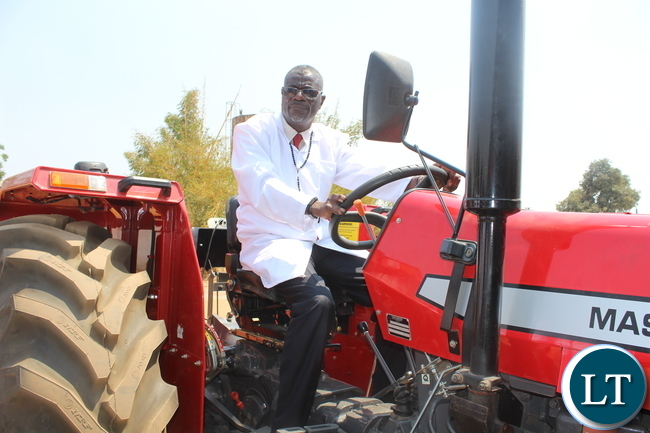 The Zambia and China have signed a Memorandum of Understanding- MOU that will see the setting up of a multi- million Dollar livestock vaccine production laboratory.
Fisheries and livestock Permanent Secretary David Shamulenge has revealed that, this will allow the country, for the first time, to start mass production of vaccines for all livestock diseases.
Dr. Shamulenge says the move will boost the country's capacity for disease prevention.
Meanwhile, Amos Zulu reports that the ministry of fisheries and livestock has procured one hundred thousand doses of Foot and Mouth Disease vaccines at a cost of about three Million Kwacha to halt the further spreading of the disease that recently broke out in Senanga to other parts of the country.
And livestock farmers in the affected areas of Western Province, where vaccinations are taking place, have praised the Government for the timely intervention.
Mushe Mufalo from Nalolo district, says diseases such as foot and mouth which are of national economic importance, always have a negative impact on the socio- economic status of farmers because it leads to a ban of livestock movements.