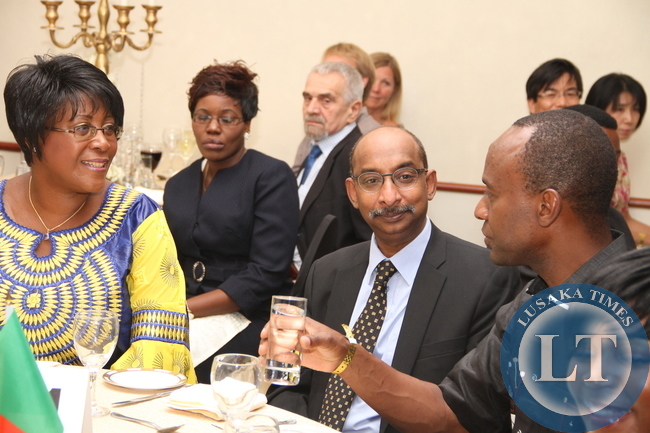 State House Deputy Minister Mulenga Sata says there is nothing sinister about the delay in settling former First Lady Dr. Christine Kaseba Sata in her new House.
In an interview with QFM News, Mr. Sata has since dismissed as untrue that government has been inconveniencing the former first lady.
Mr. Sata who is also the eldest son of the late President Michael Sata says the delay in settling the first family is due to some lapses in communication in the whole issue.
The State House Deputy Minister has since expressed confident that the whole issue of accommodating the former First Lady will be resolved within the next couple of weeks.
Early this week the Daily Nation reported that former first lady Christine Kaseba had not yet taken occupation of the house that Government found for her after leaving 8 Reedbuck Lodge in June this year.
The Government secured the residence occupied by the former World Bank country representative in Woodlands along Mutende Road.
The house has however remained vacant for many months, a situation which may raise serious audit queries as the Government is paying for a vacant house.
The house was identified some months ago and the information was communicated to the former first family.
"To date, the house still stands vacant and it is not clear if the former first lady will move in although some of the children have indicated an interest to move," the source said.
Asked to comment, permanent secretary for administration at Cabinet Office Margaret Miyoba confirmed that Dr. Kaseba had not moved into the house but asked that the matter should not be publicized because it was only going to antagonize the former first lady and her family.
Mrs. Miyoba said it was not correct to discuss the accommodation of Dr. Kaseba in the press, claiming that the story was not only going to injure her family but also the late president.
She said Dr. Kaseba as a former first lady was a respectable citizen who should not be seen to be antagonising Government and the story should therefore not be pursued.