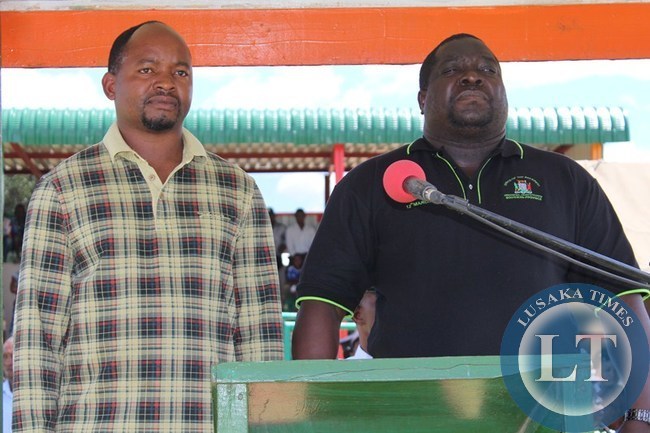 Choma Central UPND Member of Parliament Cornelius Mweetwa says it is very clear that most stakeholders who supported the move by the PF Government to take the constitution amendment bill to Parliament are now regretting.
Mr. Mweetwa said that stakeholders who mean well for the nation opposed the parliamentary route knowing too well the damage the PF would cause to the final document.
Mr Mr. Mweetwa said that it was now apparently clear that the PF has duped and deceived the Zambian people on the constitution making process.
Last night, Parliament overwhelmingly agreed to remove the mixed member proportional representation clause from the Constitution of Zambia (Amendment Bill) National Assembly Bill (NAB) Number 17 of 2015.
The House voted 110 in favour of pending the proposal with 39 objecting and 1 abstaining.
This followed protracted debate by members of parliament (MPs) on whether or not the clause must remain on the bill.
The Proportional Representation Clause sought to increase the number of members of parliament by 94.
Overall the Amendment Bill number 17 of 2015 seeks to amend non-contentious issues in the 1996 Republican Constitution such as 50 percent plus one Presidential Electoral Threshold and Vice Presidential Running Mate Clause.
Minister of Justice Ngosa Simbyakula in proposing an amendment to the bill meant to remove the proportional representation (PR) clause said this was necessitated by the need to provide for further consultation.
"We are proposing that the proportional representation be packed for the time being for further reflection and consultation to a later stage. The Patriotic Front is not discarding this principle of PR. We thought the people of Zambia should further reflect on this proposal," Dr Simbyakula said.
Meanwhile,