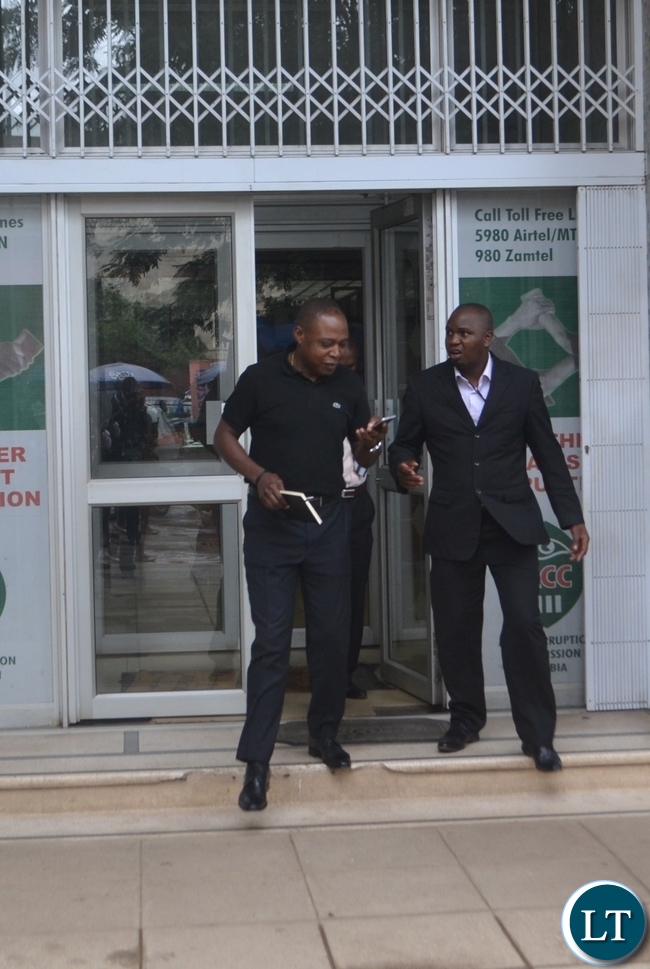 FOOTBALL Association of Zambia (FAZ) President Kalusha Bwalya was yesterday questioned for more six hours by the Anti-Corruption Commission (ACC)over corruption allegations involving among others the FAZ-Nike deal.
After walking into the ACC offices as early as 07:00 hours, Kalusha left the ACC offices at 13:15hours beaming a smile and joked with the press who wanted to know how the questioning went.
He jokingly described the questioning as a friendly courtesy call. Clad in a black pair of trousers and t-shirt, an unaccompanied Kalusha arrived at the ACC offices situated at Kulima Tower building in an Ipsum taxi and left in the same taxi almost seven hours later looking jovial.
He was escorted out of the ACC offices by Investigator Emmanuel Mwenge. Kalusha walked to the taxi that was parked waiting for him throughout the questioning and acknowledged the reporters present who were waiting for him.
Asked on why he was summoned by the investigation wing, Kalusha said he will not comment on the matter and all quarries should be directed to ACC.
"I think you should ask them (ACC) maybe they can tell you what this was about. I don't think I need to comment on this. It was just a friendly courtesy call," Kalusha said.
And in a briefly worded statement from the ACC, Corporate Affairs Officer Christopher Chibanku said the ACC are continuing with investigations into allegations of corruption at Football House.
"The ACC wishes to state that it is continuing with its investigations into allegations of corrupt practices at FAZ.
"The commission will not comment further on this matter as this might jeopardise the on-going investigations," Chibanku said in a short statement after the questioning.
Sources disclosed to the Times of Wednesday that Kalusha was summoned over the former FAZ treasurer Kelvin corruption allegations at FAZ.
Mutafu alleged that FAZ was embroiled in corruption practices which led to the end of road with Nike sponsorship deal.
Mutafu also alleged there was a scam on the match tickets which sees the tickets airlifted from South Africa instead of dealing with a local ticketing company.
There is also an old investigation on payments dating back to back to 2009 from former FIFA vice-president bin Hammam allegedly for the support in winning the Qatar 2022 World Cup bid.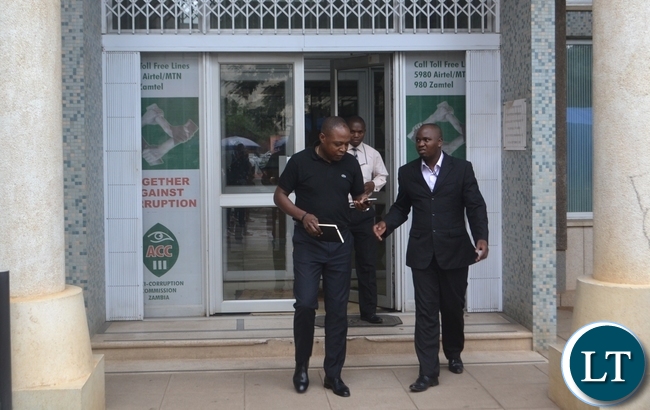 [Read 103 times, 1 reads today]