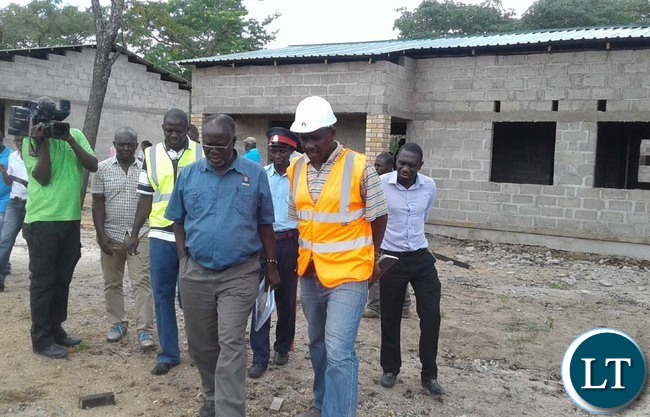 GOVERNMENT has threatened to terminate more contracts being undertaken by underperforming contractors on various infrastructural projects in Western Province.
Works and Supply deputy Minister Mutaba Mwali said Government would sternly deal with erring contractors frustrating its efforts of giving the people desirable infrastructural projects.
"We shall not tolerate a situation where some contractors are underperforming, we give them money to carry out a project, but they are not working according to our expectation, "he said.
The minister said this on Tuesday when he inspected various infrastructural projects in the newly created Mulobezi and Mwandi districts of Western Province.
Dr Mwali said Government would not condone poor work culture of contractors who, after receiving advance payments, disappear from the project sites or work at a slow pace thereby delaying completion schedule of the much-needed infrastructure.
The erring contractors would not only have their contracts terminated, but also risky being sued for stealing taxpayers'money as most projects in the province were expected to be completed by early next year.
He said the Patriotic Front (PF) administration would not condone laziness from contractors because Zambians want to benefit from the developmental projects.
The ministry of Works and Supply through its building engineers, was strengthening the monitoring and evaluation of projects to ensure proper workmanship.
In Mulobezi, the Government was constructing a civic centre, post office, a district administration block and housing units.
The 20 low cost housing units were being constructed by Anita Construction Limited and site manager Christopher Nkausu pledged to speed up works.
Dr Mwali also inspected similar projects in Mwandi, a district which has more than 25,000 people.
District Commissioner Precious Muyenga would intensify inspections on projects to ensure that no contractor in Mwandi was frustrating Government's efforts to implement development.