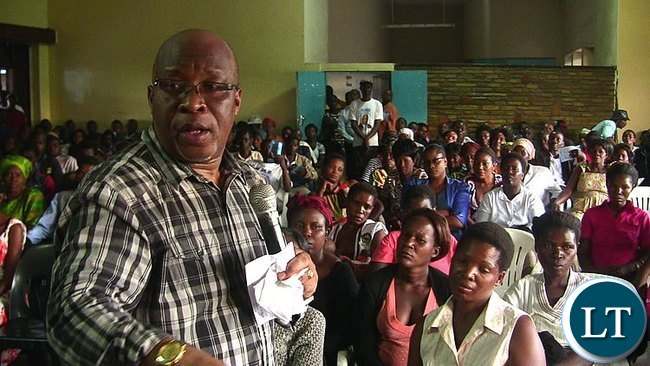 Government has been advised against assuming that amendments made to the Country's constitution will resolve the issue of the Barotseland Agreement of 1964.
Opposition MMD president Nevers Mumba does not believe the issue of the Barotseland Agreement will end by simply assenting to the Constitutional Bills that have been passed by Parliament.
Dr. Mumba is of the view that much as a Constitution is the guiding light of any nation it cannot take the place of dialogue which he says the issue of the Barotseland Agreement currently needs.
He has told Qfm News dialogue is the only solution there is to this issue and therefore must continue and heightened in order to harmonize with the Constitutional position.
And Dr. Mumba has confirmed his party's attendance of the official assenting of the Constitution Bills by President Edgar Lungu on Tuesday the 5th of January this week.
He says as a political party that begun the constitution making process in the Country the MMD wants to see through the process reaching its conclusive end.
Dr. Mumba says this is despite it being a fact that the whole process of constitution making will not be complete even after the assenting to the Constitution Bills.
He states that the hope of the former ruling party is, however that, other political parties will realize that this process is a non partisan issue.