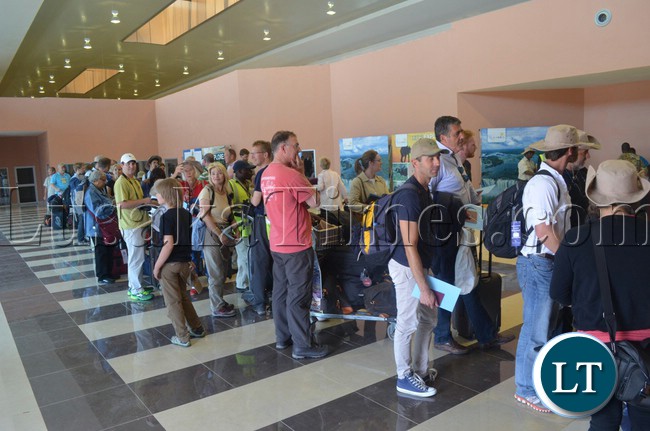 LIVINGSTONE is targeting to attract about 10, 000 local and international tourists during the third the Livingstone International Cultural and Arts Festival (LICAF) to be held in Zambia's tourist capital in March this year, Zambia Tourism Agency ZTA) managing director Felix Chaila has said.
Mr Chaila said the 2016 LICAF, which would be held during the Easter Holiday from March 25 to March 27, was expected to attract more domestic tourists.
Speaking in an interview in Livingstone yesterday, Mr Chaila said this year's gathering was expected to attract 10 international countries out of which five had already confirmed their participation.
He cited South Africa, Angola, Mozambique, Seychelles, Zimbabwe and Namibia as the countries which had confirmed their participation while others were expect to confirm soon.
"Already, preparations for this year's LICAF are going on well and we have targeted Easter Holiday this year because we want more local tourists to attend.
"During the event, we will have the senior and junior cultural carnivals where we will go to townships in Livingstone to interact with the local people and pupils in schools," Mr Chaila said.
Last year, the second LICAF was March 26, 2015 to March 28, 2015 and it attracted artists and tourism officials from Zambia, Zimbabwe, Seychelles and Mozambique with the main objective of promoting increased arrivals of both local and international tourists.
The first LICA which was first held in May 2013 as a curtain raiser for the United Nations World Tourism Organisation (UNWTO) General Assembly and the event has now become an annual event in the tourism global to attract local and foreign tourists.
It is also aimed at celebrating Zambia and Africa's cultural identity and diversity and to showcase the best of Africa's cultural product in dance and song.
[Read 38 times, 1 reads today]