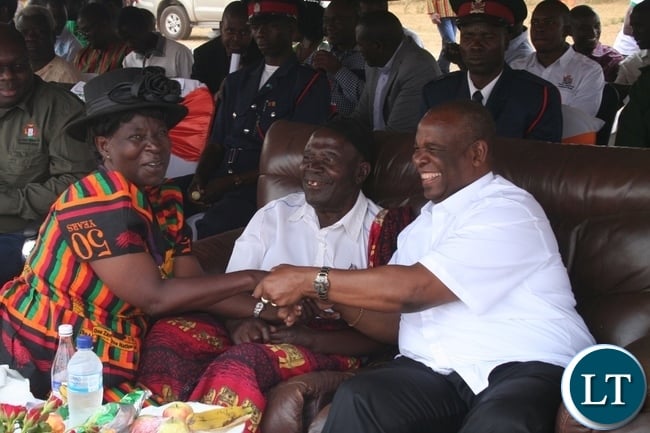 MMD President Nevers Mumba says Mwandi MP MIchael Kaingu has expelled himself by joining the PF.
Speaking in an interview with Hot FM radio Dr. Mumba said Dr. Kaingu has just officially joined the PF because despite being MMD MP he had been PF for a long time adding that the party was strong in the constituency.
"We have very strong structures in Mwandi as MMD, we have already identified a candidate who we feel will do an excellent job. Mr Kaingu has been a member of the PF for a long time now and he has a democratic right to do what he wants to do," he said.
Dr Mumba said by choosing to go to another political party Dr. Kaingu who is also Higher Education Minister had expelled himself from the former ruling party.
The opposition leader was reacting to Dr. Kaingu's announcement that he will recontest his seat on the ruling PF ticket in the next general elections.
[Read 60 times, 1 reads today]