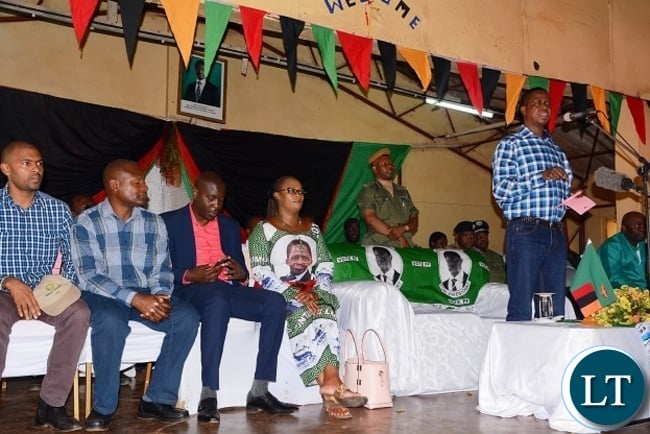 President Edgar Lungu has warned that failure to increase electricity tariffs will plunge the country in total darkness.
Speaking when he addressed Sinda residents yesterday, Mr. Lungu said it's not true that increasing the cost of electricity will have an effect on the majority Zambians, but that this will instead make electricity tariffs cost reflective.
President Lungu adds that government is also intensifying efforts to construct dams across the country to cushion the dry spell the country is experiencing.
President Lungu says the dry spell being experienced in the country is a wake-up call for government to invest more in solar energy.
He notes the need for government to expand power generation by exploring other sources in view of the erratic rainfall the country is currently experiencing.
And President Lungu says the government is gearing up its contingency measures to deal with the worst possible El Niño situation in the country.
President Lungu says in order to stave off the impact of the El Niño phenomenon, there is need to prioritize measures of ensuring there is stable supply of food, water and energy, among others.