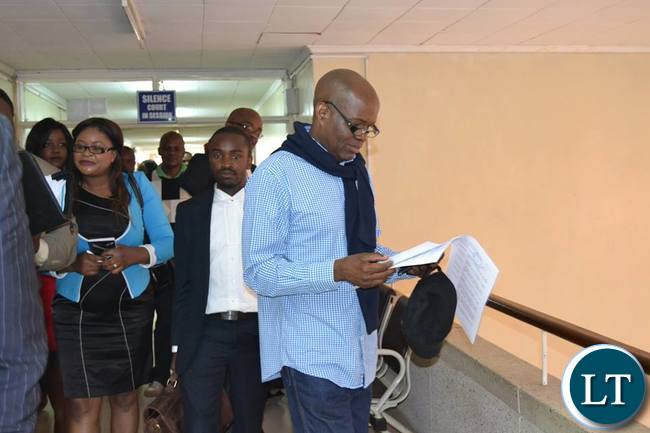 The case in which Post Newspaper Editor in Chief Fred M'membe and Journalist Mukosha Funga are charged with one count of publishing classified information has been adjourned.
The case was adjourned this morning after it came up for hearing before Judge Eddie Sikazwe at Lusaka High court.
This was after the state requested for an adjournment as they were not prepared to begin the case today because of some serious challenges encountered that he did not mention.
State advocate P. Mutale explained that prior to today's hearing, he had communicated with the defendants lawyer, Mr Nchimo Nchito about his intention to request for adjournment of the case.
Last year, the case was moved to the High Court when it came up for hearing before Magistrate Chitalu.
Particulars of the matter were that on 17th April 2015, M'membe and Funga while jointly and acting together published a letter by Anti-corruption commission (ACC) Director General Rosewin Wandi to President Edgar Lungu informing him that ACC wanted to commence investigations on his political advisor Kaizer Zulu.
The case has been adjourned to 29th and 30th March, 2016 while bail granted to the duo has been extended.