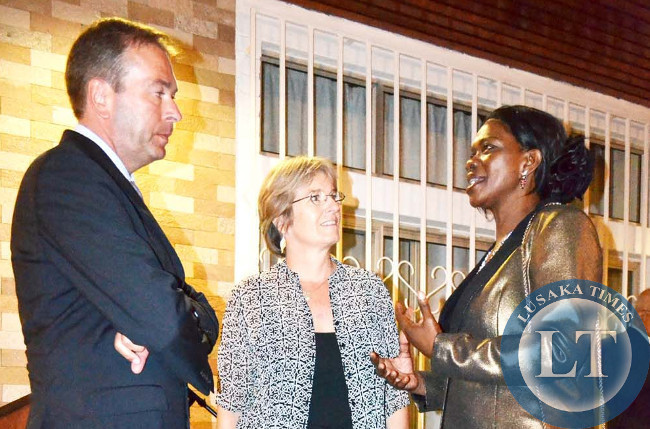 German Ambassador to Zambia Bernd Finke has called for responsible reporting by the media so as to avoid state control which would hinder the freedom of the press in the country.
Mr Finke said while freedom of the media should be considered as an indispensable element of any democracy it should also not be a blank cheque for Journalists to operate without restrictions.
He said media work must be guided by overriding ethics principles such as respect for the truth, preservation of human dignity and accurate informing of the public.
The Ambassador however said it is important for the media to ensure that it does not allow itself to be regulated by the state due to their irresponsibility adding that the media should put in mechanisms for self monitoring.
"The media has to agree on principles of self-monitoring. Effective self-monitoring makes third party control by the state superfluous and,thus, ensures the freedom of the press from the state. If the professions of the media ensures order in their own ranks themsel, there is no need for the state to intervene. Self-monitoring is better than state monitoring," he said.
The German envoy also said it is the responsibility of a free press to challenge government's perspective on matters of national interest.
"It is the right of a government to portray its work in the brightest colours, and to stress its achievements instead of admitting to unredeemed pledges. All governments act like this.
But it is the right and responsibility of a free press to challenge government's perspectives. It not part of the Responsibility of the media to join the chorus of uncritical adulation of government's performance, especially not in times of election campaigns," he said.
He was speaking at the launch of the State of the Media in Zambia Report in Lusaka today.
And speaking at the same event MISA Zambia Chairperson Helen Mwale expressed concern at the continued harassments of reporters in the country saying the list of violations and their impacts on media freedom observed last year is saddening.
Ms. Mwale said the institution is engaging the police and politicians to find ways of protecting Journalists in the course of their duties.