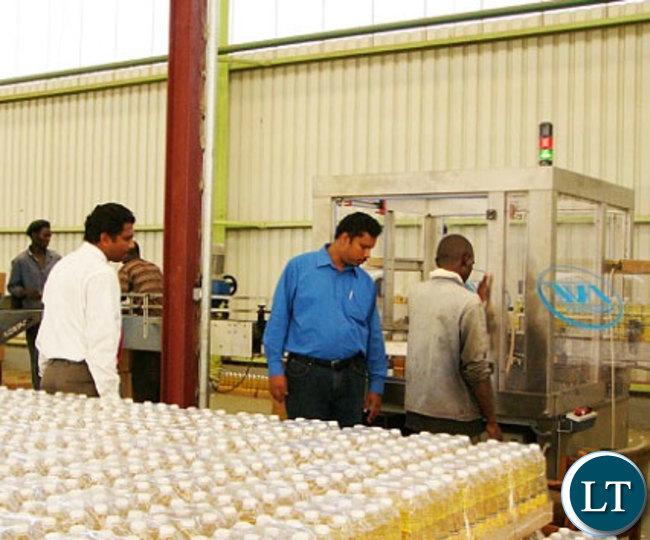 THE Tax Appeals Tribunal has ordered Unified Chemicals Zambia and Armagrane Limited to pay re-assessed customs duty amounting to K40.5 million and K4 million, respectively, to the Zambia Revenue Authority (ZRA).
The Tax Appeals Tribunal, chaired by Fraser Chishimba, imposed the order on the two companies, which are importers of palm olein, a raw material used in their operations.
Between January 2009 and June 2013, the two companies imported raw materials and paid duty at the border but ZRA later informed them that the materials were wrongly classified to allow a lower import duty of five percent instead of 25 percent.
ZRA argued that imported palm olein is a finished product as it is fully fractioned and refined and cannot qualify as crude to be classified under the lower import duty rate.
The companies were also informed that the ZRA Commissioner General has authority to re-assess the duties deemed to have been incorrect.
But the companies appealed to the tribunal seeking relief that they paid duties at the time of importation and do not understand why ZRA came back demanding further duties when it released the goods after receiving payments from them.
The companies also argued that ZRA should not continue treating them as importers to this day when the goods have already entered Zambia and are no longer in their possession and have since long been consumed.
However, ZRA asked the tribunal to dismiss the notices of appeal for irregularity.
"If any tax-payer is dissatisfied with a classification of a product, he can only come to the tribunal upon meeting statutory conditions of the mandatory provisions of section three of the Tax Appeals Tribunal, which states that 'where an importer of any goods is of the opinion that goods are incorrectly classified by ZRA, they should pay the amount demanded as duty or furnish security to the satisfaction of the Commissioner General for the payment of the amount'," it stated.
In its ruling, the tribunal ordered the companies to either pay the duties assessed, or furnish security to the satisfaction of ZRA, failure to which the appeals will stand dismissed.
[Read 75 times, 1 reads today]