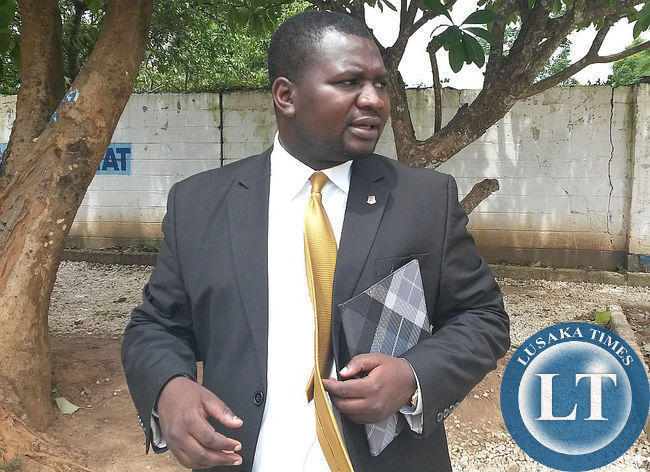 The MMD has apologized and condemned the harassment of Nalikwanda Parliamentarian Geoffrey Lungwangwa by some cadres who tried to block him from attending the NEC meeting.
Speaking when he featured on ZNBC's National Watch Program on Sunday, MMD Spokesperson Raphael Nakacinda said the former ruling party was deeply saddened at Saturday's events and that it condemns it with the contempt it deserves.
He said intra-party democracy is what determines how the party would conduct itself when it is voted into office hence the harassment of part members for having divergent views paints a very gloomy picture for the former ruling party.
He explained that it would be hypocritical of him to go on national television to condemn political violence without condemning the incident which occurred on Saturday during his party's National Executive Committee meeting.
"It would be folly for me to be on national television to condemn political violence without first condemning what transpired yesterday when we had our National Executive Committee meeting were some cadres harassed Professor Geoffrey Lungwangwa.
"I would like to take this opportunity to publicly apologize to Pro Lungwangwa on behalf of the party and condemn the violent behavior of the cadres. What happened to him is unacceptable, barbaric and the party condemns the action of the cadres with the contempt it deserves," he said.
He added that it was important for political players in the country to be civil whenever they had divergent views as resorting to violence said a lot about one's intellectual capacity.
"As Political Parties when dealing with intra- party issues it is expected that we use superior logic to persuade one another at arriving at decisions because reducing ourselves to either vulgar language or violence only entails that someone has reached his limit in terms of their capacity to apply themselves on issue," he said.
Professor Geoffrey Lungwangwa was allegedly harassed by some party cadres in full view of part president Nevers Mumba.
The cadres are said to have been paid by some senior leaders within the party to block Pro Lungwangwa from attending the NEC meeting because he was going to present a petition from Parliamentarians from the former ruling party who are calling for a a convention.
[Read 30 times, 1 reads today]