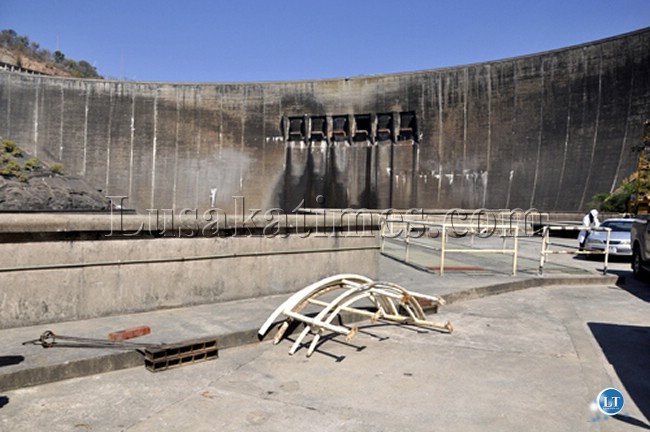 Water levels in Kariba Dam have significantly improved for the first time in nine
months following rains that have pounded the catchment area in recent days.
This is according to data from the Zambezi River Authority that regulates the world's biggest man-made reservoir.
The development has raised hope that levels will rise to allow for resumption of normal power generation.
The Zambezi River Authority (ZRA) last year imposed a cap on daily water allocated to Zimbabwe and Zambia power authorities to stem the rate of water loss.
Levels increased by 3 centimeters (1.2 inches) during the week ended February 1, the Zambezi River Authority said in a statement posted to its website Wednesday.
Online newsletter, Wild Zambezi, also reported a significant rise in water levels in Victoria Falls further up the Zambezi River.
Using a comparison of two aerial images taken on December 4, 2015 and another one taken on January 15, 2016, it managed to observe an improvement in the water levels.
The Authority cut Zambia's water allocation at the reservoir by half this year, which will allow it to generate an average 275 megawatts, from 700 megawatts in 2015.
The river continued to rise at the Chavuma measuring station, which is the furthest upstream from the dam, and was 43 percent higher on February 1 than a year earlier, according to the authority.
At Victoria Falls, flows increased more slowly and were 19 percent lower than the same time in 2015.
Water is now flowing over a bigger part of the falls.
That's the first weekly gain since at least April.
The dam rose to 12 percent of capacity, after dipping to 11 percent on January 27, as inflows from the Zambezi river that feeds it increased and rains fell in the area.
The development has also brought hope that increased water flow will result in improved water levels in Lake Kariba downstream.
The rising waters could enable the Zambian government to avert a total shutdown of the hydropower plant at Kariba.