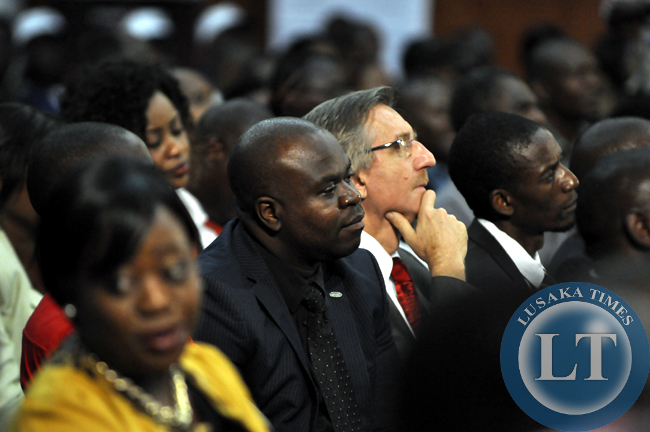 The Southern African Centre For Constructive Resolutions of Conflicts and Disputes SACCORD has called on the Zambia Police to efficiently carry out their mandate of maintaining law and order without being seen to be relegated to a secondary role by political cadres.
Speaking in an interview SACCORD Executive Director Boniface Cheembe said Zambia as a soverign country, Zambia has only one Police for maintaining law and order hence the trend which is slowly clipping into the country where political party cadres from both the ruling and opposition are dressing in regalia similar to Police uniforms is a danger to the peace and stability of the nation.
Mr Cheembe said the regalia is not only intimidating to the voters but that it is also scaring the general citizenry who have come to associate the regalia with political violence.
"Considering the fact that as a sovereign state we are governed by the rule of law and one aspect of that is to have one a law enforcement agency namely the Zambia Police which has a specific attire and ultimately provide security to all citizens regardless of their political affiliation. Therefore, we begin to see the role of the Zambia Police Service being relegated to a secondary role by political cadres we become concerned and question the extent at which security is likely to prevail in our country," Mr Cheembe said.
And Mr Cheembe has implored the police to quickly disband militia groups being formed in the country by both the ruling PF and the opposition.
He said the accusations of militia groups being trained in political parties has gone both ways hence the Police should professionally investigate and disband the groups from both sides both the issue degenerates.
"Our call to the Zambia Police on the issue of arming militias in both the ruling party and the opposition is that they should treat the issue professionally and impartially. If at all there are militias in in both the ruling party and the opposition investigation should be undertaken and if found to be there, they should quickly be disbanded," he said.