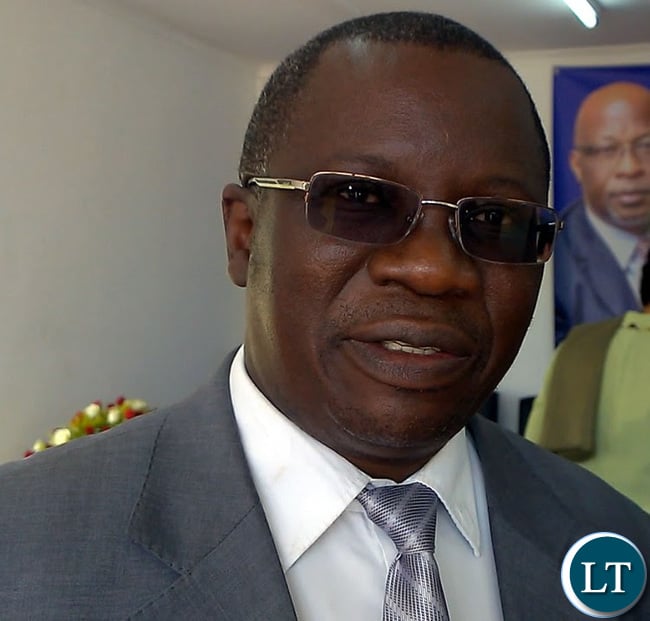 THE MOVEMENT for Multiparty Democracy (MMD) says its national executive committee (NEC) will soon meet to decide the fate of national secretary Mwansa Mbulakulima who yesterday publicly opposed the expulsion of Lunte MP Felix Mutati.
Mr Mbulakulima's position will be reviewed because he has indirectly been calling for a convention and for openly telling the press that he was against the suspensions and expulsions that had rocked the former ruling party.
Asked what was likely to be Mr Mbulakulima's fate, MMD spokesperson Reuben Sambo said Mr Mbulakulima would not be suspended or expelled but probably asked to step down from his position.
On Tuesday, Mr Mbulakulima told a press briefing at the party's secretariat that he was not aware of an affidavit filed at the Constitutional Court by the MMD challenging the petition of Mr Mutati, Ikelenge MP Elijah Muchima and Lufwanyama MP Annie Chuungu, to contest the party decision not to hold a convention.
Mr Mbulakulima said reports that he had filed an affidavit in the Lusaka High Court opposing the petition by the three MPs were false and did not represent his position on the matter. ''I am not against those calling for a convention,'' he declared.
"I have not seen the said affidavit and I want the lawyers to tell the truth," he said. He said he was annoyed to read that he had filed a challenge against the trio when in fact it was someone else who had done so. Mr Mbulakulima disclosed that his position was that the party did not need suspensions and expulsions but unity. ''I am against party suspensions and expulsions but a united MMD; I have always stood for peace and unity in the party.''
But Mr Sambo said at the moment Mr Mbulakulima would not be suspended or expelled but required to resign from his position on moral grounds.
Mr Sambo said the party was surprised that Mr Mbulakulima had been painting a picture that there was a fight between him and president Nevers Mumba.
"So NEC will convene in the next shortest time to review his position because democratically he (Mbulakulima) needs to be propounding a position of the party but it seems he is using his position for selfish interests," Mr Sambo said. He said Mr Mbulakulima had left the MMD NEC in a position where it must decide his position following his recent manoeuvres of supporting expelled MMD parliamentarian and presidential aspirant Felix Mutati and persuading party members to call for a convention.
Mr Sambo said Mr Mbulakulima was among four NEC members who were against the decision of 33 members who voted against going for a convention.
"If you have observed Mr Mbulakulima reports to the president but at the moment he (Dr Mumba) is out of the country; that is why he decided to hold a press briefing, taking advantage of the president's absence," he said.
Mr Sambo alleged that Mr Mbulakulima had been painting a picture that there was a fight between him (Mbulakulima) and Dr Mumba. Meanwhile, Mr Sambo said the secretariat was not aware that former republican president Rupiah Banda intended to call for a reconciliation meeting.
He said only Mr Mbulakulima was aware of such plans because Mr Banda had never officially communicated with president Mumba over such plans.
Mr Sambo said the only thing that president Mumba was aware of was President Edgar Lungu's desire for reconciliation between Mr Banda and Dr Mumba.
Mr Sambo, however, said if Mr Banda officially made a request inviting Dr Mumba for a reconciliation meeting, Dr Mumba would not turn it down.
"But as far as we are concerned there is no such a position on reconciliation where Mr Banda is involved," he said.