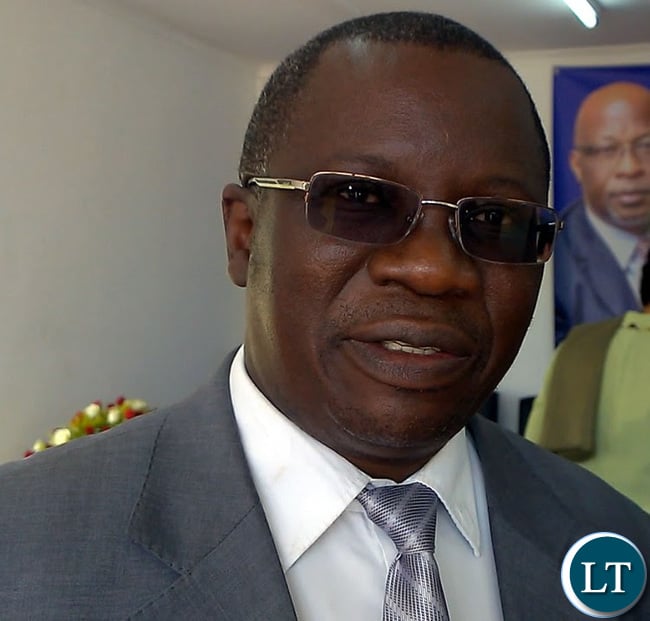 THE MMD has charged national secretary Mwansa Mbulakulima with conduct likely to bring the name of the former ruling party into disrepute.
And MMD has said it will not accept interference from any former leaders dictating how the party should run as it has a strong national executive committee.
Mr Mbulakulima, who has been charged for the second time within weeks, has been given 10 days to exculpate himself.
Speaking at a media briefing in Lusaka yesterday, MMD acting spokesperson Reuben Sambo said the charge follows a briefing Mr Mbulakulima held on February 29 in which he disputed the resolution of the national executive committee (NEC) of January 30 and February 16, 2016.
"At your briefing, you categorically revealed that you are against the suspension and expulsion of erring party officials. This action caused the party to be viewed in the public eye as divided," Reverend Sambo said.
According to the charge letter obtained by the Sunday Mail, Mr Mbulakulima has also been charged for insubordination to senior party organs or officials, contrary to regulation 7a (q) of the MMD disciplinary regulation of 1993.
He has also been charged with disobedience to orders, directives or instructions of any party organ, contrary to regulation 7a (p) of the party disciplinary regulation, 1993.
"As a consequence, you are directed not to report for work or carry out any responsibility as national secretary until the charges are disposed of in accordance with Article 8 (1) (iii) of the party disciplinary regulations [of] 1993," the letter which was signed by MMD leader Nevers Mumba read in part.
Rev Sambo, however, disputed earlier reports by Mr Mbulakulima that he has been expelled from the party.
"Mr Mbulakulima was written to on recommendation of about 20 Lusaka-based NEC members to seek understanding on his "strange behaviour and actions". But Mr Mbulakulima has continued alleging that he has been expelled.
"It is true a letter was delivered to his home but he refused to receive or read it. He got the idea that he has been expelled," Rev Sambo said.
Efforts to contact Mr Mbulakulima proved futile as his phone was off.
And Rev Sambo said the party welcomes any positive input from any former members of the party on how to grow the party.
"We, however, take great exception to any interference from either former, expelled or suspended members of the party dictating how the party should be run. MMD has a competent NEC whose role is to guide and provide leadership to the party. Dr Mumba has the full legal mandate to navigate the party through the opposition waters without any interference from former leaders," Rev Sambo said.
Former president Rupiah Banda has offered to resolve problems surrounding the ruling party following a call for the party to go for a convention.
Chairperson for commerce Felix Mutati has since been expelled although he has taken the matter to court.
Mr Mbulakulima has disassociated himself from the court case in defence of the MMD.