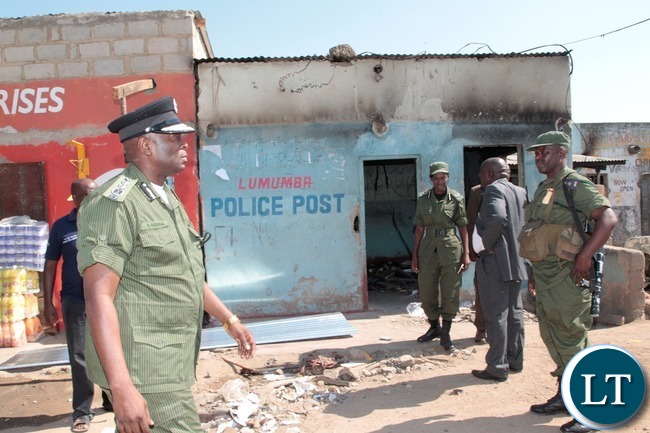 SACCORD has called on the Zambia Police Service to quickly find a way of engaging the public so as to develop a good working relationship.
Speaking in an interview SACCORD Executive Director Boniface Cheembe said the continued burning down of police stations is a signal that the public is frustrated with the operations of the law enforcement agencies.
Mr Cheembe who was commenting on the burning down of a Police station in George Compound last night said the Zambia Police Service should quickly invest and cultivate good relationships with the public.
He said the greatest asset of any Police world over is its citizens hence the need for the police to engage the public.
He however, was quick to condemn the actions of the residents of George Compound saying such behavior should not be condoned by any well meaning Zambian.
"This is not the first time that in Zambia we are seeing the burning of a police station or hearing reports of the burning down of a police station. The nation is aware of such an incident which happened in Kafue and other incidences of similar nature happened in other parts of Lusaka.
"If people always run to burn down Police stations when something happens or when they have got a grievance then there is a problem with the manner with which we are policing our people in the country and as SACCORD we believe that the greatest asset that any Police service has in any given nation or society is its citizens and if there are no good relationship between the Police service and citizens then you are likely to have incidents of the nature of the burning down of Police stations.
"No one should ever condone any damage to both private or public property but more so public good property such as the police station because everybody needs the services of the police, " he said.
He added "In the event that we continue to have what we now see to be a strange relationship between the police service and the people then we are likely to continue seeing the burning down of police stations which should be condemned very strongly," he said.
[Read 30 times, 1 reads today]