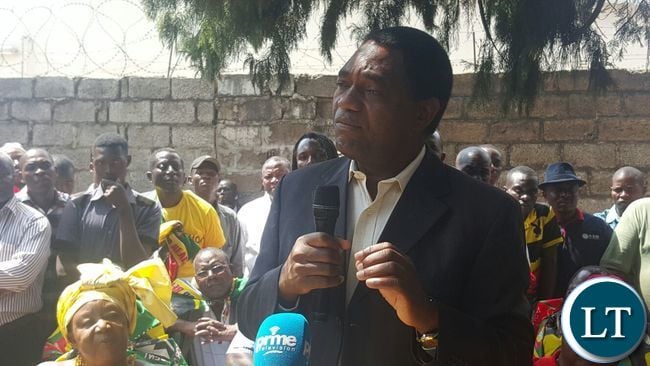 ZAMBIAN Voice executive director Chilufya Tayali has challenged United Party for National Development (UPND) leader Hakainde Hichilema to provide workable solutions to Government rather than speculating and causing alarm on food security in the nation.
Mr Tayali said Mr Hichilema had continued to issue alarming statements on food security in the country but had failed to approach the Food Reserve Agency ( FRA) to counter check Government's position on maize grain.
He said at a Press briefing in Lusaka on Thursday that Mr Hichilema should stop making alarming comments which were causing panic among citizens and eroding investor confidence.
"If HH has people's interests at heart, I challenge him to go and establish if truly FRA has run out of maize. Otherwise he is causing anxiety among citizens," Mr Tayali said.
He said UPND's apprehension over food security was questionable because indicators so far had shown that the country was food secure.
Mr Tayali commended Government for effecting a temporal ban on mealie-meal and maize exports to ensure the country had enough for consumption.
He said it was unacceptable for millers who were accessing subsidised maize grain from FRA to be exporting the commodity to neighbouring countries at the expense of Zambians.
Mr Tayali said Government was on course to encourage private sector participation in the 2014/2015 maize buying exercise.
"We encourage Government policy direction to allow free marketing of maize because it is the only way we can encourage farmers to grow more maize because the market for their produce will be available," Mr Tayali said.