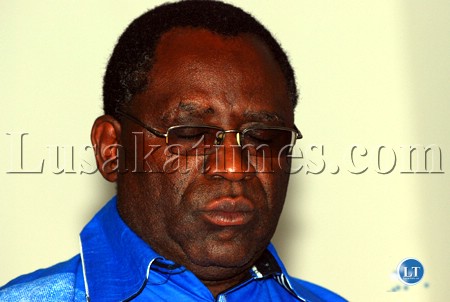 Former Movement for Multiparty Democracy (MMD) Deputy National Secretary Chembe Nyangu says the olive branch which party President Nevers Mumba has extended to all suspended and expelled members is unconstitutional.
Mr Nyangu said it is not according to the MMD party constitution to hold people at ransom and compel them to go and sign a covenant declaring their royalty to the party.
He told ZANIS in an interview in Lusaka today that Dr Mumba does not mean well for the former ruling party.
Mr Nyangu has also retaliated that Dr Mumba is an illegal party president and that all those National Executive Committee (NEC) members whom he handpicked are illegally serving the party .
He said the former ruling party has a binding constitution which all party members are supposed to follow as opposed to running the party like a personal grouping.
Mr Nyangu said Dr Mumba would have called for reconciliation in the party and not forcing party members to start signing legal documents against party rules.
He explained that what Dr Mumba should do is to immediately call for a National convention so that he is elected by party members if he is the favourite in the party.
And MMD founder member Dr Katele Kalumba said he needs enough time to study Dr Mumba's olive branch to members who have offended the party in the past and are currently under disciplinary action.
Dr Katele said he will issue a statement regarding the so called olive branch soon as a concerned founder member of the former ruling party.
He told ZANIS that he has been following the happenings in the former ruling party with keen interest.
Yesterday, MMD President Nevers Mumba extended an olive branch to members who have offended the party in the past.
Dr Mumba said the party has given the offenders two weeks to repent and rejoin the party.
He said some people have been asking for clemency to be allowed to participate in the forth coming elections but that they will only be readmitted once they pledge their royalty to the party.
"In order to accommodate those who are remorseful and yet passionate about their party, we have extended the olive branch for the next weeks", said Dr Mumba.
And the opposition leader said the current NEC of the party will only be dissolved when a new NEC is installed.
[Read 42 times, 1 reads today]