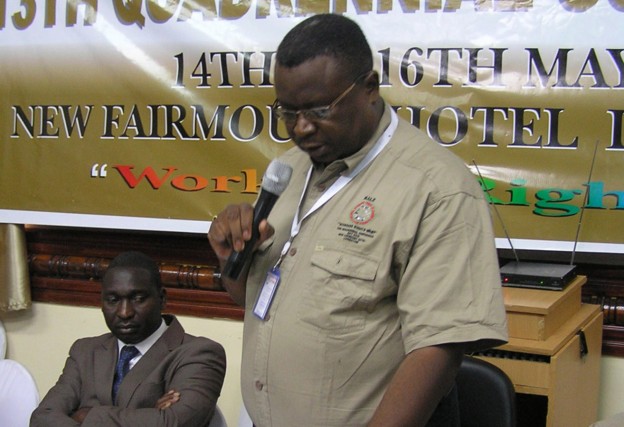 The Zambia Congress of Trade unions (ZCTU) has called on government to put up appropriate legislation that will check the influx of expatriates who come in to take up jobs which Zambians can do.
ZCTU President Chishimba Nkole said the union is aware that expatriates are brought in to improve productivity in the country but that it is imperative that they invest in human development to give more opportunities for the lowly skilled who face challenges to make a decent living.
Mr Nkole has assured government that ZCTU is committed and willing to work with investors that are ready to create quality and decent jobs so that sustainable employment is achieved in the country.
He said the labour movement will support and participate in various activities aimed at building peace, justice and respect for human rights.
The union leader called for tolerance, dialogue and understanding among stakeholders to ensure industrial harmony continues to exist in the nation.
He was speaking at a workshop held at Edinburgh Hotel under the theme ''Promoting labour standards towards sustainable social dialogue at work places in Zambia''.
Mr Nkole urged union leaders to be responsible and proactive in dealing with serious issues that affect the development of this nation.
Meanwhile Friedrich Ebert Stiftung Programmes Manager Lady Kathy Short urged the union leaders to network with unions in the region and come up with innovative ideas that will improve the working capacity of union structures in the country.
She called on the media not to relent in highlighting the cross-cutting issues affecting the development of the country.