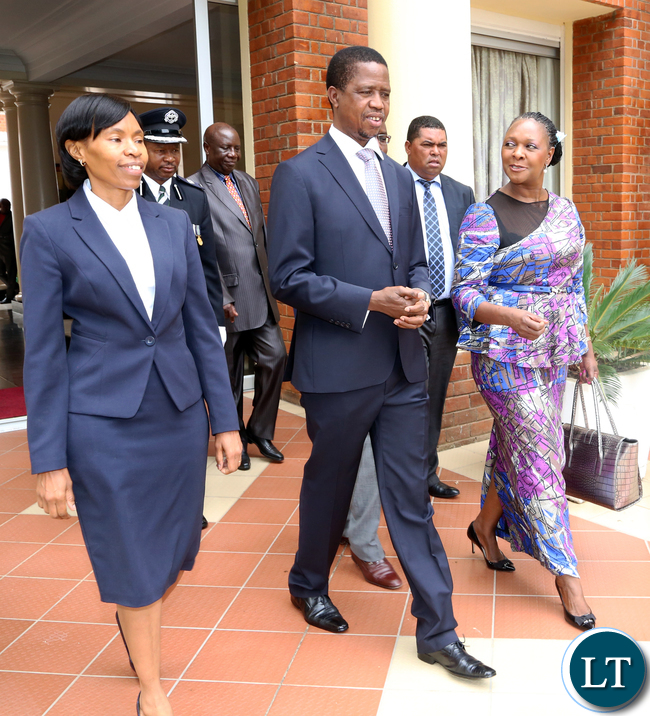 Government says it is committed to the successful implementation of the industrialisation and job creation strategy which seeks to create job opportunities especially for the women and youths involved in Micro, Small and Medium Enterprises.
Ministry of Commerce, Trade and Industry Permanent Secretary Kayula Siame said it is for this reason that government has continued to pursue the implementation of the private sector development initiatives that promote and facilitate the development of a competitive private sector.
Ms. Kayula said this in Lusaka last evening at the Annual General Meeting Cocktail reception of the American Chamber of Commerce in Zambia (Amcham Zambia).
Ms. Kayula said government is pleased to be associated with such vibrant chamber which is focused on promoting trade and investment between Zambia and the United States of America (USA).
She said the goal of the American Chamber of Commerce in Zambia is to increase trade investments between Zambia and the USA.
Ms. Kayula said the goal will be achieved by not only working with large American Corporations but also with Zambian Micro, Small and Medium Enterprises as these enterprises have been identified to be playing a critical role in fostering the growth of the Zambian economy.
She said her ministry is aware of the continued efforts of the US Embassy in highlighting Zambian prospects and opportunities in a variety of sectors to American businesses.
Ms. Kayula said as a country that is promoting the diversification of its economy, international trade prospects keep the economy open, dynamic, and competitive and such trade is critical to fuelling economic growth.
Speaking earlier, Deputy Chief of Mission at the Embassy of the United States of America David Young said he appreciates the hard work exhibited by the members.
Mr. Young said AmCham Zambia serves American-controlled companies investing and trading in Zambia while also providing Zambian companies an opportunity to do business with the United States.
[Read 96 times, 1 reads today]