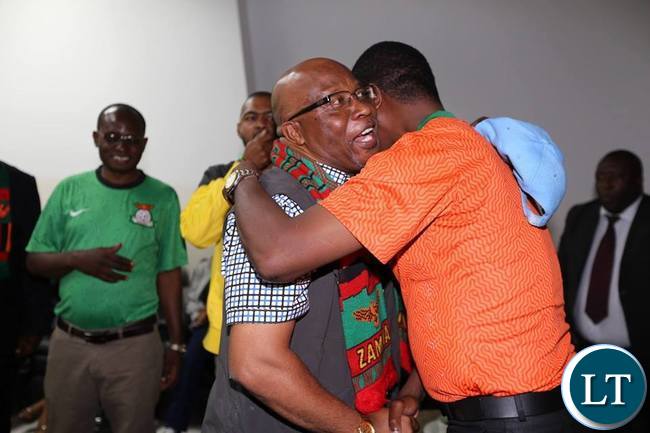 THE MMD in Eastern Province has charged that it will not reverse its decision to back President Edgar Lungu in the forthcoming general elections.
MMD provincial spokesperson Zephaniah Kaleya said yesterday that the Provincial Executive Committee's (PEC) decision to back President Lungu in the polls would not be reversed because MMD leader Nevers Mumba allegedly was not a factor in the elections.
Mr Kaleya revealed that MMD provincial leadership took the decision to back President Lungu during his visit to the province recently.
"When the President came recently we met him at Luangwa Lodge where we assured him that as the provincial MMD leadership we have decided to back his candidature in the general elections," he said.
Mr Kaleya said what was agreed between the Patriotic Front (PF) and the MMD at Luangwa Lodge was final.
The President even asked the PF to quickly buy the idea of working with the MMD in the general elections.
He said he was aware that some political parties such as the Rainbow Party, United Party for National Development (UPND) and United Democratic Front (UDF) among others were on the loose to dislodge the ruling party in the general elections.
Mr Kaleya said MMD leader Dr Mumba had lost popularity because of the current confusion in the party.
Meanwhile, the PF in Northern Province has attributed the massive support the party is receiving in the province to President Lungu's quality leadership and focus on development.
PF provincial chairperson, Felix Mfula said Northern Province was still a PF stronghold because of President Lungu's leadership style.
Mr Mfula said in an interview that apart from the PF's good policies on development, people in the province were attracted to the party because of the President's quality leadership skills, focus on development and his humbleness.
He said a number of people from various political parties had joined the party and vowed to support the President during the August 11 general elections because of his leadership.
Mr Mfula said if one visited any village in the Northern Province they all support and talk about President Lungu's leadership skills and his humbleness.
He said President Lungu was not as he was portrayed in The Post Newspaper but a hard working focused and humble person.
He said Mr Lungu was focused on development and did not respond to attacks in the media.
"President Lungu has made it easier for the PF to remain a strong in the province," he said.