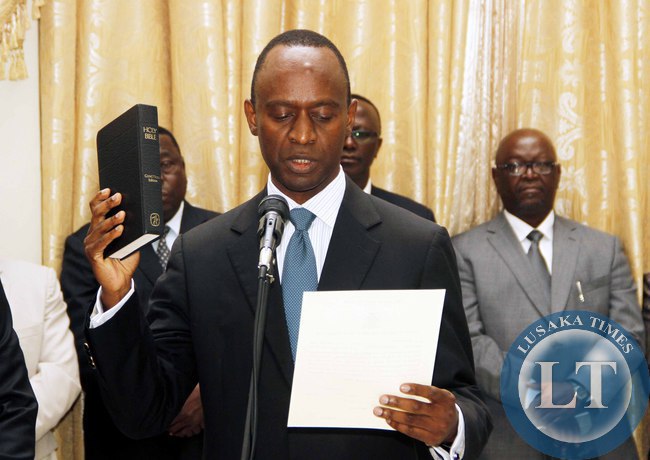 Lusaka Province Minister Mulenga Sata has defected to the opposition UPND.
Mr Sata announced his resignation at a UPND press briefing in Lusaka Tuesday.
But the Patriotic Front-PF- says the defection of Mr Sata to the UPND has no impact on the ruling party.
PF Lusaka Province Chairman Horace Longwe says Mr Sata's defection is inconsequential because he was not factor in the PF.
Mr. Longwe stated that the PF is aware of Mr Sata's plans and that he wanted to coerce other Lusaka councillors into defection but declined.
The PF Lusaka provincial chairman also commended two councillors, Robinson Kalota and Humfrey Kapapula who he said resisted attempts to force them to defect to UPND.
Mr Longwe was speaking at a press briefing held in Lusaka.
And Mr Kapapula revealed that Mr Sata had invited him to the home of UPND leader last night were he was informed that he should attend a press briefing this morning which he declined.
And Mr Kalota wondered how many people have been duped into joining the UPND in a similar manner.