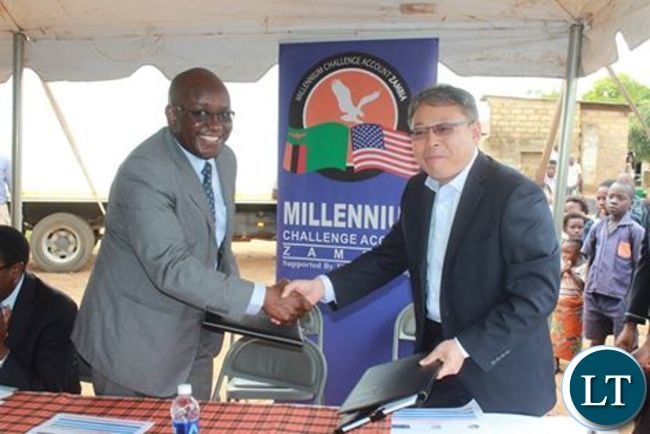 The Millennium Challenge Account Zambia is spending in access of US$9 million to resettle and compensate over 2,000 residents of Lusaka who have been affected by the Lusaka Water Supply, Sanitation and Drainage project which is being implemented in 14 townships.
ZANIS reports that Implementation of the US$354.8 million Lusaka Water Supply, Sanitation and Drainage project has commenced and about 450 people out of the 2,000 affected by the project have so far been paid.
Millennium Challenge Account-Zambia Director for environmental and Social Performance Pelekelo Chipango told Journalists at a briefing that all the people who are affected by the project in various ways are being compensated financially or being resettled.
And MCA-Zambia Director for Infrastructure Development Chipili Chikamba said the project will see the rehabilitation of the Iolanda water treatment plant in Kafue district, translating into more water being treated and transported to Lusaka to service old and new development areas.
Mr. Chikamba said the project will also see a new sewer network put up in Mtendere and expansion of the Kaunda square sewer ponds among other things.
He assured the nation that the whole project is expected to be completed by November 2018 at which the Millennium Challenge Account will cease to exist in Zambia.
Meanwhile Millennium Challenge Corporation Resident Country Director Steve Marma said Zambia was lucky to be among few African Countries that met the 20 indicators to receive funding for a project of their choice.
He said the Millennium Challenge Corporation only assists countries that meet the indicators to show that the country puts the resources to good use and exercises good governance as well as shows that there is no corruption in the procurement process.