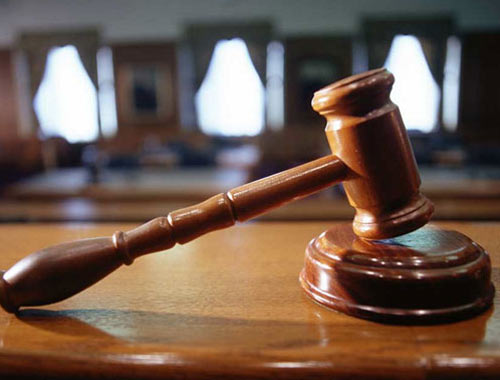 THE Ndola magistrates' court has acquitted a pastor of Deeper Faith Understanding Ministries who allegedly defiled a 15 year old congregant.
Principal Resident Obbister Musukwa noted that there were discrepancies in the evidence that was tendered before court by the prosecution.
This is a matter where Joseph Kaindu, 43, of house number 345, in Twapia, was charged with defilement.
Kaindu denied the charge.
It was alleged that Kaindu, between April 10, and May 24, 2015, in Ndola had unlawful carnal knowledge of a girl under the age of 16.
The victim told the court during trial that Kaindu allegedly defiled her at her church when she went for prayer clinic session in a pit latrine on the pretext that he was casting demons from her as she had a mark on her things and a snake in her stomach.
The victim also told the court that Kaindu also allegedly had unprotected sex with her in his office and that when she asked as to what would happen if she got pregnant, he said that he would facilitate an abortion.
Mr Musukwa noted that there was no dispute that Kaindu was a pastor and that the victim was a congregant at his church.
He however, noted that the people at church could not have failed to spot the two people entering the pit latrine if Kaindu allegedly defiled her during the time she had gone for prayers.
"I am satisfied that the victim is a child within the definition set of the law. It is a fact that Kaindu is a pastor at the church where the victim and her parents congregate. It is also not in dispute that the child had an opportunity to meet Kaindu at church"
"I have reservations on the whole issue in that some witnesses were hired guns. The Doctor testified that the child had bruises on her genitals but that there were no fresh lacerations. The question therefore arises as to why it took so long for the victim to report the matter to her mother"
Mr Musukwa noted that the pit latrine at church where the victim said Kaindu allegedly defiled her from had no space to accommodate two people and that the two could have been covered by lime as the walls were painted with lime.
"I find that the victim had her own hidden agenda and that she was a victim of circumstance. I am of the view that she could have had sex with someone else and heap it on the pastor because she heard that he had such problems in the past. In this regard, I am not satisfied that the prosecution has proved its case beyond the required standard of reasonable doubt. I therefore, acquit you," Mr Musukwa said.
[Read 189 times, 1 reads today]