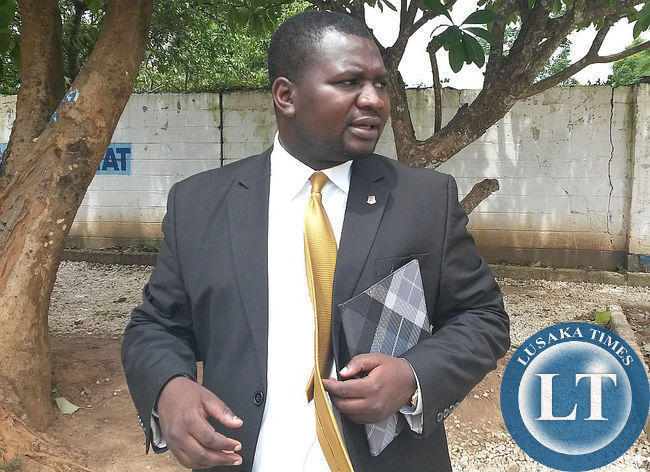 New MMD National Secretary Rapheal Nakacinda has warned former NEC members including former President of stern action against whoever will be found masquerading and using their former positions of the party.
Speaking during a media briefing in Lusaka at the party's secretariat Mr Nakacinda said the old NEC of the party has ceased to exist after finalising the process with the registrar of societies.
He said the names of office bearers has been changed and that continuing to use their positions will be criminal,something he said would not be tolerated.
Mr Nakacinda who presented the certificate for the party added that all necessary procedure to ensure that new office bearers take office has been concluded and that the MMD under the leadership Felix Mutati wants to follow the laid down procedures when handling party matters so as to ensure that he does not abrogate the party constitution.
He explained that, now that the law has recognized Mr Mutati as the legitimate President of the Party, he will start operating from the secretariat.
While the press briefing was taking place Dr Mumba was locked in a meeting with the registrar of society Director seeking a revisal of names of office bearers.
But Mr Nakacinda said they have followed the constitution requirements hence Dr Mumba should just accept his fate.
He said Dr Mumba was now a former president of the former ruling party and that he should now be addressed as such.
The move by the registrar of society effectively and formerly makes Mr Mutati the legitimate President of the MMD.