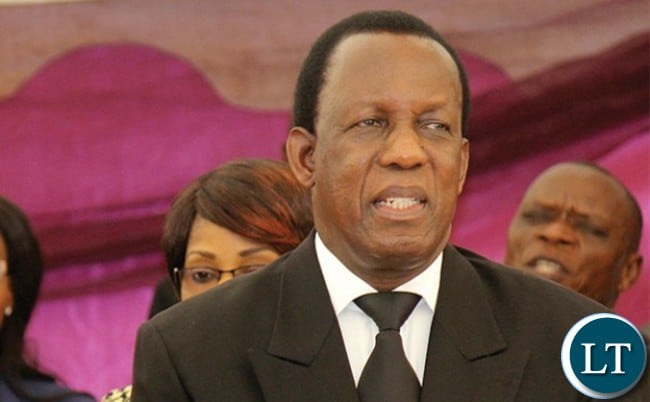 AUDITING of the provisional voters' register is expected to commence this month ahead of certification next month, the Electoral Commission of Zambia (ECZ) has said.
ECZ chairperson Esau Chulu said the register would be audited by an independent entity beginning June 13 prior to certification on July 31 and in time for the polls on August 11, 2016.
Mr Justice Chulu said this in Lusaka yesterday during an ECZ meeting with electoral stakeholders ahead of the forthcoming elections.
"The Commission is confident that errors traced during the verification exercise of the register of voters by members of the public will be resolved in time for the independent audit and the subsequent certification of the register," Mr Justice Chulu said.
He said the provisional register was available at the Commission for inspection by political parties following reports that the document contained foreign voters.
Mr Justice Chulu said political parties had up to June 10 this year to inspect the register.
He said the extension of the register's inspection by members of the public from May 21 to 25 cost the Commission K16 million.
Mr Justice Chulu reiterated that the use of mobile phones inside the polling stations was prohibited while satellite phones would be availed to party agents at stations without mobile phone coverage to transmit results.
"However, polling agents will be permitted to use cell phones for transmission of results at the end of the count," he said.
Mr Justice Chulu took a swipe at people criticising the Commission's decision to print ballot papers for the August general elections and the Referendum on the Bill of Rights in Dubai.
He defended the Commission's decision to award the contract for the printing of ballot papers to Al Ghurair Printing and Publishing LLC of Dubai, saying there was no cause for suspicion as ECZ duly followed the procurement processes enshrined by the Zambia Public Procurement Authority.
"The bid price for the recommended bidder was far below the average price of all bids received and the bidder proved total compliance to all the criteria as set out in the solicitation document.
"Out of the 13 bids received, the Dubai firm ranks fifth in terms of price, best fulfilled the technical specifications of the tender dossier and best responded to the pre-established evaluation criteria," Mr Justice Chulu said.
Mr Justice Chulu said ECZ would sponsor party agents to Dubai to monitor the printing, packaging and dispatch of the ballot papers to Zambia where the consignment's arrival in Lusaka will also be witnessed by stakeholders before distribution to polling stations countrywide.