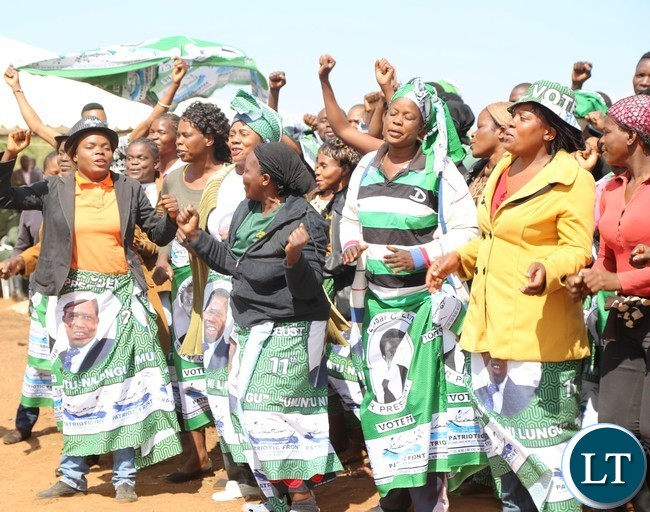 A new report by MISA Zambia shows that the ruling PF is receiving the bulk of election media coverage with its officials overshadowing other election players.
The report released today shows that the PF had the majority of coverage almost twice as many stories as UPND, and that the PF was given undue prominence across the majority of media houses.
It also showed that election stories are predominantly covering process, personalities and events and not dealing with policy or developmental issues nor party manifestos and are not issue based.
It also revealed that more than 60% of all election stories were single sourced, and therefore biased, unfair and not balanced.
The report is a result of a media monitoring project undertaken by MISA Zambia in collaboration with BBC Media Action and Media Liaison Committee (MLC).
Researchers on this project analysed 441 election-related stories from a total of 21 different media houses in order to produce the data used in this report.
These included TV stations, radio stations, newspapers and websites, and covered public, private and community-owned outlets.
The research shows that PF/PF party officials or statements were the most common source of election-related news stories at 28.1% followed by UPND/UPND party officials or statements at 14.6% while CSO representatives or statements received 13.2% and statements from average citizens at received only 7.6% of coverage.
The MMD and its party officials received a paltry at 6.7% with the ECZ representatives or statements getting at 5.8% of the coverage.
The report findings also showed that in private owned media outlets, the PF received more media coverage, but the difference with the next major party was lower than across other media sources.
It showed that the PF received 43% of media coverage followed by UPND at 25% and that 10 % of coverage was not centred on any political party but rather on election stakeholders in Zambia.
In community owned media outlets, the PF also received more press coverage at 41%, while the UPND received 25%.
14% of the media coverage was not on any political party but rather on election stakeholders, notably the Electoral Commission of Zambia.
Other political parties such as the MMD, NAREP and FDD received a total of 11% combined while the Rainbow party and DF received no coverage.
In the public media, the P received 51% of the election related coverage, compared to the next closest political party, the UPND that received significantly less coverage at only 18%.
The report has since recommended the need to increase coverage of topics relevant to citizens' choice of who and which party to vote for like poverty eradication, education, health, agriculture, party manifestos and employment.
The report also called for balance the coverage of different political parties and to particularly give more coverage to opposition and smaller opposition parties.
It also recommended the Increase in the range of sources and viewpoints expressed in a story.