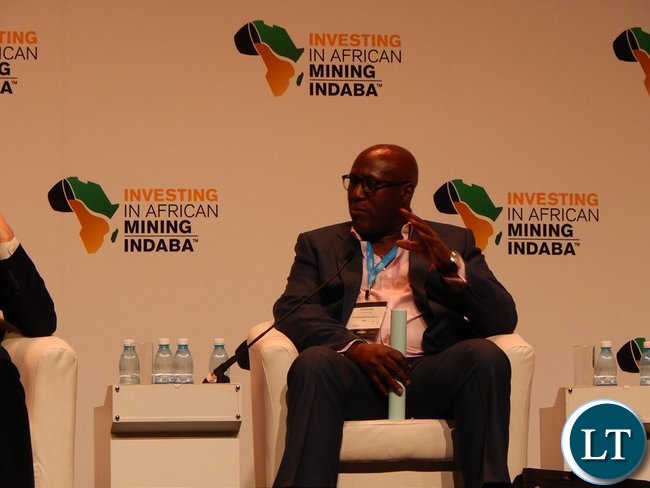 Mining conglomerate ZCCM IH posted an after tax loss of K696.5 million in the second half of 2015.
The Group attributed the loss to the fall in copper prices which had reduced to US$4,970 per ton as at 30 September 2015 compared to US$6,748 per ton as at 30th September 2014 representing a 26% decrease.
It also said that the Group's operating profit of K51.7 million was lower than the K59 million achieved during the same period in 2014.
It also recorded a turnover of K208.4 million for the six-month period ended 30th September 2015, 10% above the turnover of K188.6 million achieved during the six months to 30th September 2014.
The increase in Group turnover was mainly as a result of an increase in turnover for Ndola Lime Company by 21% from K96.3 million to K116.5 million for the six months ended 30th September 2015.
The Group however saw its dividends earnings decrease by 56% to K11.9 million for the period ended 30th September 2015 compared to K27.1 million recorded in September 2014.
This is according to the Group's unaudited financial statement for the six-month period ended 30th September 2015.
It said this was due to the depreciation of the kwacha from K7.6250/$ at the start of April 2015 to K12.3815/$ as at the end of September 2015.
The Group said dividends were earned from Kansanshi Mining Plc. at K11.9 million.
"Interest earned from placements and fixed deposits amounted to K24.9 million. Other income was K4.8 million. This was mainly composed of Management fees amounting to K4.3 million."
"Overall the performance of the Associate companies was weak during the period. The significant share of losses of associate companies were recorded from Kansanshi Mining Plc at K871.9 million, Konkola Copper Mine Plc at K546.42 million and Copperbelt Energy at K133.36 million," it said.
And ZCC-IH says the Maamba Collieries Thermal Power Plant Project in which it has invested attained Financial Closure on 28 July 2015.
The project, which has already achieved about 80 percent completion, consists of the redevelopment of the existing coal mine and the construction of a 300 MW coal fired thermal power station and related infrastructure near the town of Maamba.
The 300-megawatt coal fired power project, fully integrated with captive coal mining, is estimated to cost about USD 830 million.
The project is being funded on a debt equity ratio of 70:30.
The long-term loans are being advanced by a consortium of lenders comprising large international commercial banks together with development financial institutions on a limited recourse project finance basis.
Maamba Collieries Limited signed a 20-year power purchase agreement to supply 100% of the power plant's output to Zambia Electricity Supply Corporation.
The project is scheduled for commissioning by mid-2016 where after Nava Bharat will be responsible.