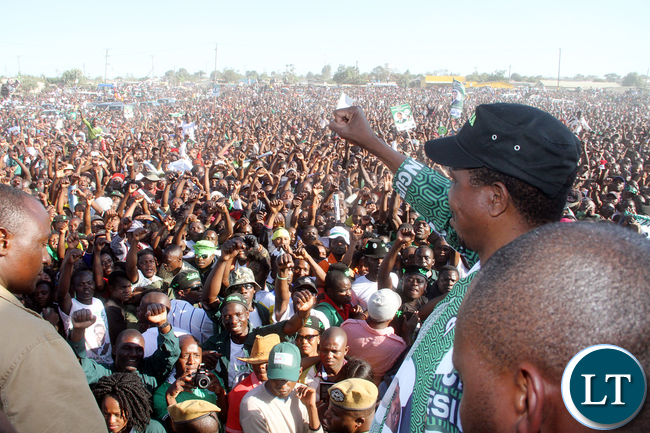 President Edgar Lungu warned opposition leaders not interference with the electoral process.
The President also told UPND leader Hakainde Hichilema that the elections will be free and fair and that the UPND leader will be allowed to campaign.
Speaking during a rally in Lusaka's Zingalume Township on Sunday , President Lungu said he met with police command on Saturday and advised them to improve on maintaining law and order.
Meanwhile President Lungu has called on electorates in Matero constituency vote for PF Candidate Loyd Mulenga Kaziya, Wilson Kalumba as Lusaka Mayor and the five councilors for continued development.
The President said he wants to ensure that everyone in the country has access to clean water and good education among other social amenities.
He said he officially launched his campaigns and will travel in all constituencies.
And first Lady Esther Lungu has called for peace to prevail in the country as Zambia is a Christian nation.
And Christian Democratic Party President Dr. Dan Pule says 16 opposition political party have decided to support President Lungu because he is chosen by God.
Others who were in attendance where former Vice President Enock Kavindele, Captain Austin chewe, Minister of agriculture Given Lubinda, and Minister of Gender Nkandu Luo among others.