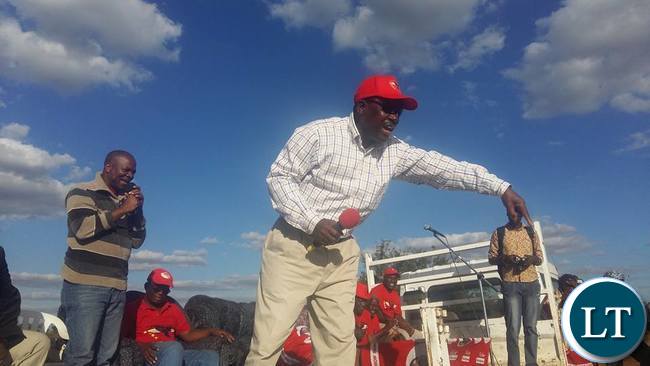 Rainbow Party Presidential candidate Wynter Kabimba has promised to improve the working conditions for workers in the tourism industry.
Mr. Kabimba says the Rainbow Party is saddened by the exploitation of workers by investors in the tourism industry.
He says under the Rainbow Party leadership, no investor will be allowed to exploit workers by paying what he terms as slave wages.
And Mr. Kabimba has also says once voted into office, the Rainbow Party will give bursaries to all eligible Zambians in colleges and universities.
He has also promised that the Rainbow Party will tackle corruption and equitably distribute development to all the ten provinces of Zambia.
Mr. Kabimba said this in Livingstone when he addressed two political rallies in Maramba and Dambwa Site and Service, where he also introduced Rainbow Party candidates in Livingstone to the electorates.