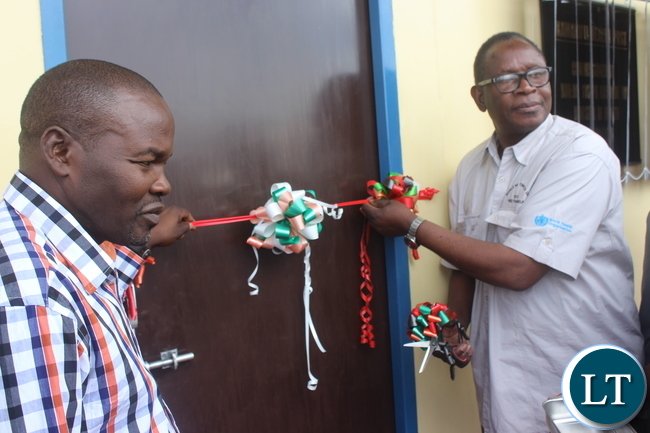 Government has today commissioned the upgraded Senga Hill clinic into the fully-fledged hospital in the new established Senga district of Northern Province.
Commissioning the facility, Minister of Health, Joseph Kasonde, says the PF government has prioritised the provision of quality health services closer to the community with special emphasis on rural and remote areas of the country.
Dr Kasonde said national development is anchored on healthy and productive people who are able to contribute to the economic growth of the nation.
He also stated that government's focus is to complete all infrastructural projects in rural parts of the country like Senga District hospital to efficiently serve people who were seeking health services in order districts.
Dr Kasonde said apart from general medical services, Senga District Hospital will offer specialised health services such as dental health care, physiotherapy, eye care services and major surgery to over 100,000 population.
He has since appealed to the people of Senga to look after the health facility very well and avoid vandalism, pilferage and theft of hospital property.
The minister also applauded the local traditional leadership and all co-operating partners for the unwavering support for the success of constructing the Senga District Hospital.
[Read 132 times, 1 reads today]