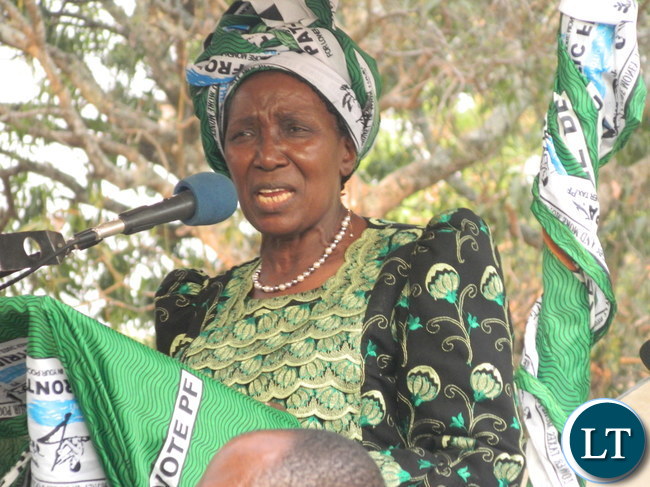 VICE-PRESIDENT Inonge Wina has described as a bad reflection on society that some people stood by without offering help to a Kafue woman, who was last week beaten and sexually molested.
A cross section of society has condemned a group of men who filmed the beating and sexual molesting of a woman in a video clip which has gone viral on social media.
In the video, a man alleged to be the boyfriend is seen beating the unidentified woman, who seems unconscious and later other men strip her naked and insert objects in her private parts.
The Vice-President has since called on the police not to relent in arresting the perpetrators of gender-based violence (GBV) and other related vices in the country.
She said in an interview with journalists yesterday that it was inhuman that there was continued violation of women's rights, through various forms of GBV and related vices.
"It is so unwarranted for another human being to treat another one like that in the manner it happened. Secondly, the fact that the way people who were seeing this situation and were willing to watch and do nothing about it, is a very bad reflection on our society," Ms Wina said.
She said it was important that when something bad happened to another person, others should be able to swiftly move in and render help.
Ms Wina said GBV should be treated as a serious offence, as it was in violation of the rights of women, who were in most cases the victims.
In expressing displeasure over the continued violation of women's rights, through social media, the Non-Governmental Organisations Coordinating Council (NGOCC) presented a petition to the Inspector General of Police Kakoma Kanganja at his office.
Police in Lusaka have since apprehended three people to assist with investigations.