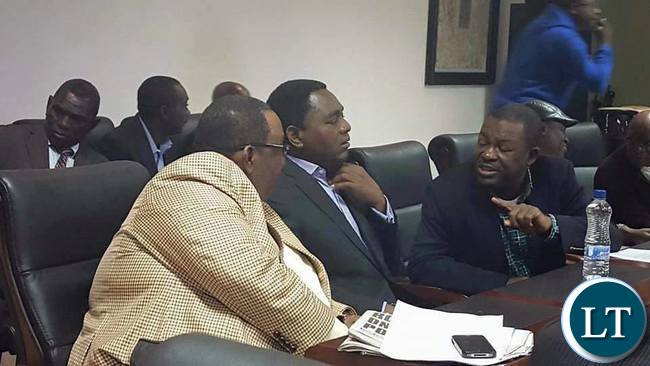 Two Opposition Political Parties, Rainbow Party and United Party for National Development(UPND), have urged Zambians to vote NO in the upcoming Referendum.
The opposition Rainbow Party urged Zambians to vote 'No' in the August referendum because the constitution upon which the Bill of Rights is anchored is discriminatory.
Rainbow party General Secretary Wynter Kabimba says the amended republican constitution gives the people of Zambia rights on one hand and takes them away on the other hand.
Mr. Kabimba has cited the Grade 12 certificate requirement for elective office as once such provision that discriminates against Zambian citizens.
He tells QFM News via telephone from the Copperbelt that Zambians should therefore wait for a new government that will ensure they have genuine rights enshrined in the constitution.
Mr Kabimba says his party is gaining ground and competing favorably with major political parties ahead of the August general election.
He says people are responding well to the Rainbow party's ideals and policies.
The Opposition United Party for National Development (UPND) has is urging its members to vote no in the referendum on the Bill of Rights.
UPND Deputy Spokesperson Edwin Lifwekelo says it will be suicidal to subject the Bill of Rights to the referendum in its current form.
Mr Lifwekelo says this is especially that people know very little about the contents of the Bill of Rights.
Mr. Lifwekelo says the party is therefore advising its supporters to vote no in the referendum.
He says the UPND wants to avoid what happened with amended constitution by passing a law which will disadvantage the majority Zambians.