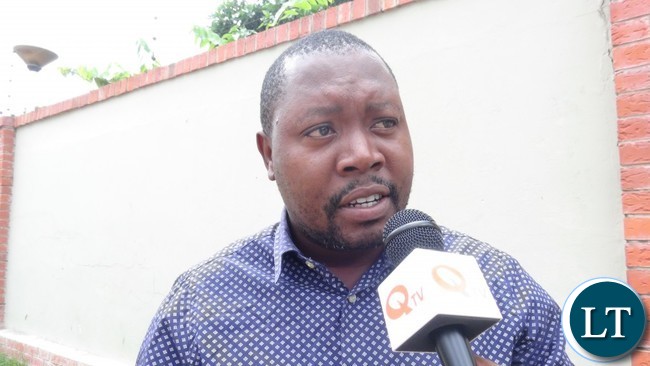 The Young African Leaders Initiative (YALI) has commended Parliamentary candidates for Kasama Central Constituency for publicly engaging in an organised debate with their Constituents to hear on issues which affect them.
Speaking during the debate session at , YALI President Andrew Ntewewe told the fully parked conference hall that the YALI team which is in Northern Province to promote peaceful campaigns ahead of the August 11 elections has observed with concerns that none of the candidates has come out to state their positions on political violence or acts that leads to political violence.
"The people of Kasama and Zambia at large want to know your stance on the continued electoral violence and conflict but also as you may have heard from the people's comments, the issues they demand you to address are all about the rights as contained in the proposed Bill of Rights which is going to the Referendum. So you may as well explain your positions on the enhancement of the Bill of Rights and voting in the forthcoming referendum", said Ntewewe.
Kasama UPND Parliamentary candidate, Sibongile Mwamba, who appeared calm and to have won the debate according to simple opinion survey conducted after the event, complained of the continued intimidation and acts of violence targeted at her campaign team.
Outspoken PF candidate, Kelvin Sampa who put up a good fight despite the limited changes he was accorded, said the PF have been clear about the need for the people of Kasama to vote YES in the Referendum if they have to enjoy the rights they seek to have which includes shelter, quality healthcare, housing and decent living.
Meanwhile YALI Governance Advisor Isaac Mwanza bemoaned the many promises the candidates were giving to their electorates and said candidates needs to clearly tell their people that the primary duty of a member of Parliament to make laws while government has a key duty to deliver any area whether held by an opposition or ruling party MP.
Mr Mwanza said the people normally lose confidence in their MPs because they don't normally say the truth about their roles and primary duties in national governance due to excessive promises being made during campaigns.
(Visited 1 times, 1 visits today)