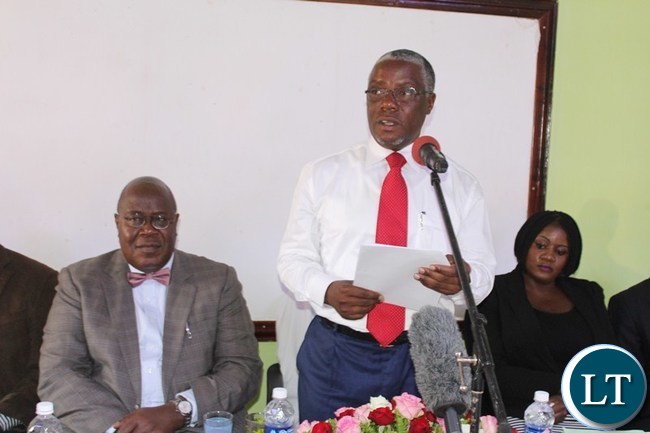 SOUTHERN Province Minister Nathaniel Mubukwanu says the newly constructed provincial administration offices will be handed to government this month end.
Following the upgrading of Choma into a provincial capital government embarked on the construction of provincial administration offices and housing units for government head of departments and other workers.
Mr Mubukwanu said works on the six storey building was almost complete and the contractor was finalising the works.
"There is tremendous progress and the contractor will this month end hand the facility to government," Mr Mubukwanu said.
He said the Patriotic Front (PF) has delivered to the people of the province and the government workers would be housed at the new premises.
He said the province has received more than a fair share of infrastructure developments as compared to the other provinces.
He paid tribute to President Edgar Lungu who despite not receiving more votes in Southern province still embarked on various development projects.
Some of the projects that the government has embarked on in the province were the Bottom road, construction of the district Hospital, construction of the Harry Mwaanga Nkumbula International Airport Terminal.
"The projects that have been undertaken in the province are too many and can't itemise them," he said.
He said President Lungu had a clear age over his opponents in the August 11, elections because he has demonstrated good leadership principals.
"President Lungu is a gifted leader and that has made have a clear age over his opponents. As he is a natural leader and his biggest strengthen is strengthen I am really honoured to work under him," he said.
[Read 664 times, 1 reads today]