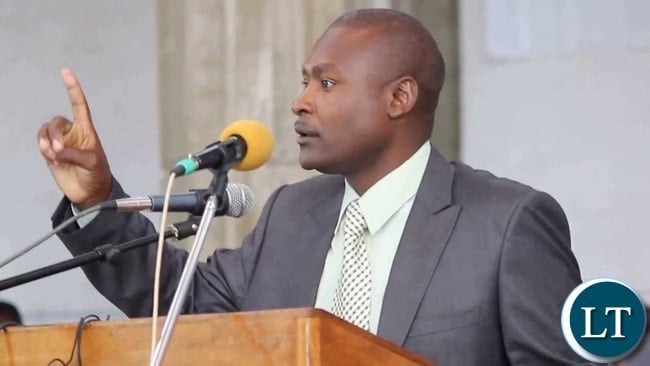 Patriotic Front Deputy Spokesperson Frank Bwalya says the party will continue to foster development after winning the Presidential Election.
Mr. Bwalya says the PF will continue to work and ensure development is taken to all parts of the country.
He says the PF will also focus on job creation for the youths and promoting entrepreneurship for wealth creation.
Mr. Bwalya says the PF is also grateful to the people of Zambia for giving it a fresh mandate.
He says the PF will also endeavour to preach the ONE Zambia ONE Nation Motto in promoting peace and unity in the country.
Mr. Bwalya was speaking in an interview with ZNBC NEWS in Lusaka.
And the clergy and members of the public in Livingstone have appealed to political parties and supporters to embrace one another after the just ended elections.
Council of Churches in Zambia Livingstone Chapter Chairperson Reverend Christopher Mkandawire says democracy demands that there should be a winner and loser in an election.
Reverend Mkandawire says there is need for stakeholders to accept, forge ahead and mend the relationships that may have been strained during the elections so that the nation is developed.
Pastor Charles Musonda from Church of God says there is need for peace now more than ever if the country is to develop.
Pastor Musonda says there is no need to be enemies because people come from the same neighbourhood, go to the same schools and churches hence the need to embrace one another.
And Bible Gospel Church in Africa Regional Bishop, Moses Mbewe has congratulated the Patriotic Front for the victory and has called on everyone to maintain peace in the country.
Meanwhile a Livingstone Resident Misozi Shanzie says those on the winning side should mind the way they celebrate so that they don't injure those who have lost while those who have lost must accept and start preparing for the next elections.
The National Union for Small-scale Farmers of Zambia – NUSFAZ – says the re-election of President Edgar Lungu is a demonstration that people want to ensure that he continues building the nation.
NUSFAZ Director General Frank Kayula says President Lungu's leadership has helped develop the country's various sectors and that he should be allowed to complete what the party started.
Dr Kayula said this in a statement released to ZNBC news in Lusaka
He further said the opposition parties that were not elected should accept the results.
Dr Kayula further urged farmers to rally behind the elected leadership and increasing food production.