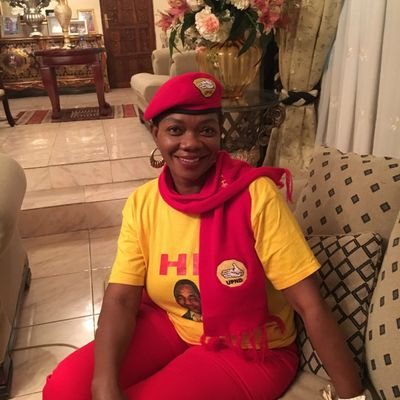 The opposition UPND has moved the filing in of the presidential petition challenging the election of President Edgar Lungu to this Friday and not today as earlier announced.
Former Chongwe Member of Parliament Sylvia Masebo announced that the legal team will file in tomorrow.
Ms. Masebo has also urged party members to come in numbers to the Supreme Court as their legal Team will be filing in a court petition at the Constitutional Court.
She said the party is ready to challenge the outcome of the election and believes that the election was stolen.
Ms. Masebo said the party has overwhelming evidence which they will present before the Constitutional Court.
She said is sad that Zambia is still failing to organise a credible free and fair election 52 years after Independence.
Yesterday, UPND vice president for administration Geoffrey Mwamba said that his party has sufficient evidence to petition the outcome of the elections.
Mr. Mwamba said that the evidence is enough to secure a judgment most Zambians are waiting for as it is actually being supplied by the people who allegedly helped the ruling PF to steal its votes.
He has disclosed at media briefing held last evening that part of this evidence will include the incarceration of some of its members on alleged tramped up non-bailable charges.
Mr. Mwamba said that party members should remain prayerful and calm as the Constitutional Court hears the petition. He said that that was not necessary for anyone to panic as he believes God is on side of the UPND.
Speaking at the same briefing MMD president Nevers Mumba wondered why there was so much security at Mulungushi International Conference Center were elections results were being announced.
Dr. Mumba recalled that it has never happened in Zambia's history that the returning officer of a presidential election can be protected by armed police officers at the time of announcing the results.
He said that his suspicion is that what happened on Monday this week when President Lungu was being declared winner of the election is a sign of how scared the ruling PF is of what it has allegedly done.
Meanwhile, UPND President Hakainde Hichilema has appealed to his PARTY supporters to be peaceful and loving to each other as God loved everyone.
In his facebook posting, Mr Hichilema said that the party is fully committed to exhaust all channels to ensure that justice is achieved on claiming what belongs to the people of Zambia.
He said that the party leadership hopes to go back to the people to thank them for the massive votes and support they gave to the UPND during the just ended elections.
Mr Hichilema hopes there will be no restrictions on their movements during this undertaking like was the case during the campaign.
[Read 27 times, 1 reads today]