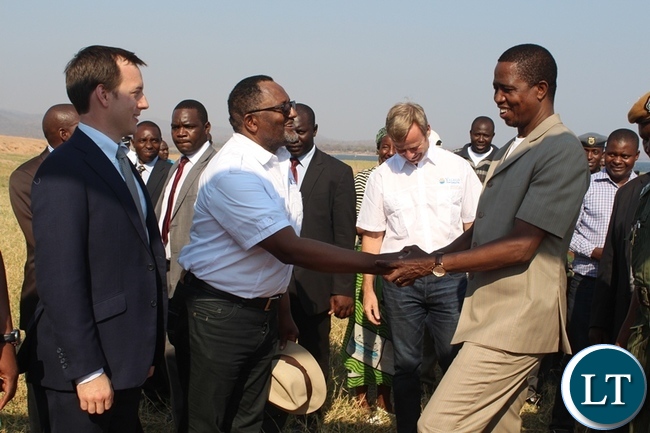 Former Lusaka Mayor Fisho Mwale has strongly condemned the closure of privately run Muvi TV, Komboni Radio and Itezhi Tezhi radio stations by the Independent Broadcasting Authority.
Mr Mwale who lost his bid for re-election as Lusaka Mayor in the August 11 2-016 elections said what the IBA did at this highly politically charged period was wrong.
He said the IBA has reversed the gains that Zambians have achieved in press freedom and robustness of the media environment.
Mr Mwale said in a statement that he does not subscribe to irresponsible journalism which he says should be self-regulated.
Below is Mr Mwale's full statement.
IBA WAS WRONG.
Muvi TV is one of the best home-grown Media institutions in Zambia which has an African footprint we as Zambians should be proud of. I personally know Costa Mwansa, Steve Nyirenda, Mavuto and other progressive professionals at Muvi.
They are patriots. Komboni Radio as an innovative concept in Community radio broadcasting is an award winning media entity which is owned by Lesa Kasoma a young woman with an entrepreneurial spirit and determination which is iconic.
What IBA did at this highly politically charged period was wrong. By a stroke of a pen the IBA has reversed the gains that we Zambians have achieved in terms of freedom of the press and the Robustness of our media environment.
I do not subscribe to irresponsible journalism which I believe should be self-regulated. I do not subscribe to some of the gutter journalism that our Presidents have endured, from President Chiluba to MCC to RB to Levy and finally ECL.
Our Presidents have been vilified demonized ridiculed and insulted. But the mark of the depth of their humility has been their tolerance and their belief in a free Zambian society which will give unfettered expression of our diversity and freedom.
It's a fact we have taken this freedom for granted at times. But it is also a fact that our culture our norms and values are self-regulatory. When enough is enough our own intrinsic values raise our morals and as the fair minded Zambians we protect ourselves and those being victimized.
What further attest to this than expression through the ballot box? Notwithstanding the insults innuendoes or "biased "reporting President Elect Edgar Lungu won the elections. My point is that ECL does not need the help of the IBA he is popular enough. It is these acts by overzealous functionaries which undermine our democratic processes and give politicians a bad name.
The timing of the IBA action is bad. Why couldn't they wait till we resolved the issue of the petition? Why do they want Zambia to have a bad reputation on Press freedom? Whose interest are they serving? Muvi TV and Komboni Radio are examples of the resilience of Zambian entrepreneurship and am grateful to the IBA for exhibiting unprofessionalism at a time when Zambia needs peace and calm to resolve a matter before the ConCourt.
I beg, restore the status quo so that Muvi TV can provide alternative information and Komboni Radio can provide a cheap and affordable market place for vendors.
To those who might find them offensive use your remote control. We don't need IBA to protect us we have our own nascent values of One Zambia, One Nation.
The love we have for our country and one another will never allow lies to mislead us. We are our own censors and regulators. Our politicians have thick skins and the small price you pay as a politician for the status and power is criticism. Let's Go Zambia, Let's Go!!!
[Read 140 times, 1 reads today]