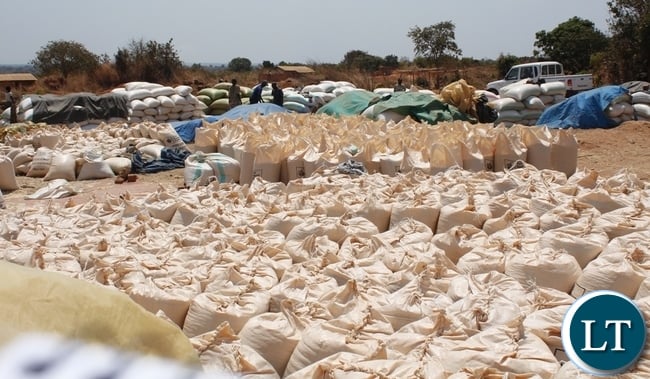 Small Scale Farmers Development Agency Director, Boyd Moombwe, has expressed concern about the amount at which the Food Reserve Agency offers to buy maize from farmers.
Mr Moombwe said he is not surprised that small scale farmers as well as commercial ones are selling their harvest to private business partners because private buyers offer a price higher than that of FRA.
He said small scale farmers look at a better price because maize production is expensive and that farming is a business which should be treated like any other business where both parties need to benefit.
Mr Moombwe said the private sector gives cash-on-delivery while the FRA takes long to pay the farmers even when they fully depend on agency although the FRA buys maize on a regular basis.
The SAFADA Director also said the agency is looking to support 15,000 small scale farmers in Central, Eastern, Southern and Luapula provinces of Zambia by providing them with farming inputs for this 2016/2017 farming season and that farming should be considered as a business.
He urged government to put up policies that will protect the small scale farmers and encourage them to participate in the farming business in order to contribute to the country's economic growth.
Mr Moombwe has appealed to Provincial Agricultural Committees and District Agricultural Committee to educate and train farmers in agriculture and building trust between the farmer and stakeholder.
He has also applauded the Ministry of Agriculture for supporting SAFADA in shielding small scale farmers.
[Read 59 times, 1 reads today]