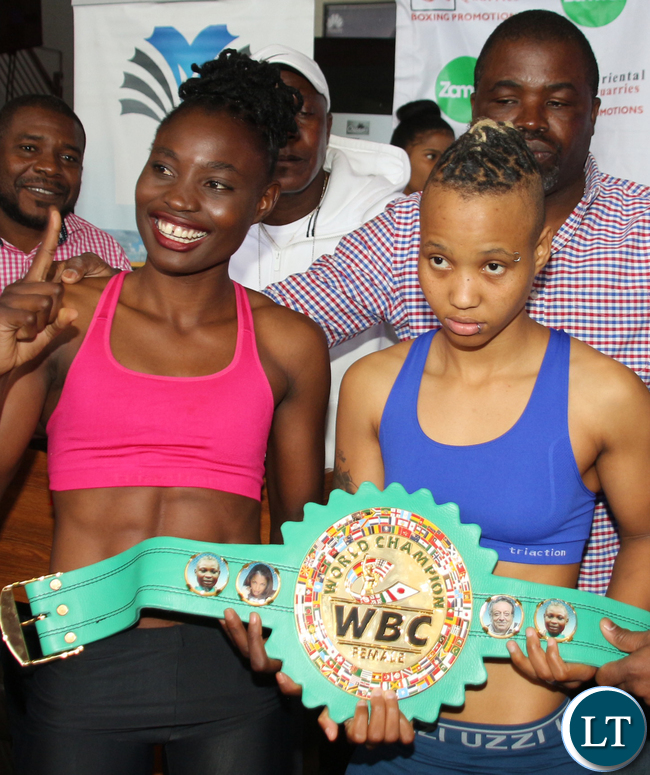 Catherine Phiri has vowed to prove that she is the standard bearer in her division when she makes her first defence of her WBC bantamweight title thus Saturday.
Catherine won the title in January after her big away win in Mexico over home girl Yazmin Rivas via a technical decision.
She now makes her first defence against South African Gabisile Tshabalala at Government Complex in Lusaka.
"The fact that I won the WBC shows I am the best," Catherine said.
" And I want to prove to my fans that I fought hard for the WBC title.
"It did not come on a silver plate, equally defending it requires hard work."
Cathrine heads into the ring with eleven wins and one loss that came last May in Lusaka prior to her rebound in Mexico.
Meanwhile, Tshabalala, who is WBF super bantamweight champion, is confident of an upset in her first professional fight outside South Africa.
Tshabalala has nine wins, a draw and a loss, that like Catherine's, came two fights ago.
"I can't come all the way knowing I am here to lose, no I am here to win," said Tshabalala.
[Read 100 times, 1 reads today]