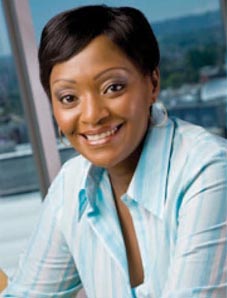 Chamber of Mines Chief Executive Officer (CEO)Maureen Jangulo Dlamini has passed on in Lusaka after a struggle with cancer.During her tenure at Chamber of Mines, she oversaw the difficult period of instability in mining policies and the VAT Refund crisis for the mining sector.
Below is a press statement from the Zambia Chamber of mines
We have been informed of the untimely death of our Chief Executive Officer, Mrs Maureen Jangulo Dlamini.
The Council, management and staff of the Chamber of Mines and the entire mining industry extend heartfelt condolences at this sad time. Words are never adequate in moments like these.
May the Good Lord, strengthen and comfort the family during this trying time.
Mrs Dlamini, joined the Chamber in 2014. Born in 1962, she is the first woman to lead the Chamber since it was established in 1942 to 1965, and again re-established in 2000 following the privatization of the mines.
As CEO of the Chamber, she oversaw the policy and lobbying activities of the mining sector during a period of Energy deficit, Value Added Tax Refund crisis and an upward adjustment in Mineral Royalty Tax.
A highly experienced, Operations Executive who had demonstrated the ability to lead diverse teams of professionals successfully in highly competitive, fast paced markets.
With over 10 years in the financial services sector at Executive level, she had acquired vast technical and business experience in strategic planning, business unit development and product and project management. An excellent communicator, Mrs Dlamini had proven ability to successfully analyze critical business requirements, identify deficiencies and potential opportunities and develop solutions enhancing competitiveness, improved customer service and improved brand awareness.
Her work experience includes being Chief Executive Officer of Zambezi Airlines, Senior General Manager Investor Education at the Johannesburg Stock Exchange, and Executive Head of the Africa Board at the Johannesburg Stock Exchange, Executive Head of Corporate Affairs at Lion Of Africa Insurance Company in Johannesburg South Africa.
She sat on the Boards of Proflight Zambia and Nyiombo Investments Limited and was recently appointed Deputy Chair for the University of Zambia, School of Mines, Advisory Board.
May her soul rest in peace
Issued By:
Talent Ng'andwe
Zambia Chamber of Mines
Communications Manager
[Read 272 times, 1 reads today]