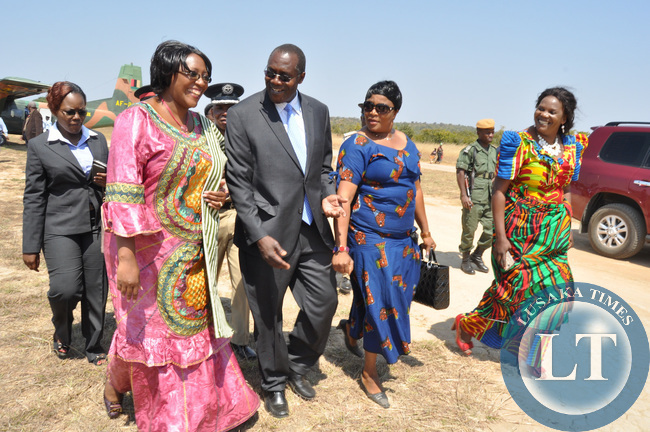 Former Mpika District Commissioner (DC) Catherine Chileshe has been arrested for portraying conduct likely to cause the breach of peace in Mpika district of Muchinga Province.
Muchinga Province Police Commissioner Auxensio Daka, who confirmed the arrest to the Zambia News and Information Services (ZANIS), said Ms. Chileshe has been arrested for conducting herself with four other unknown persons in a manner likely to cause the breach of peace.
Mr. Daka said the former DC was arrested on 29th August 2016 after she threatened to deal with one Joseph Nkamba 40, of Trench Town in Mpika district.
He said Ms. Chileshe was lawfully in custody and was scheduled to appear in the Magistrate court today.
Meanwhile, Mr. Daka said police in Mpika district were investigating a case in which some Patriotic Front cadres allegedly took a coffin covered with a United Party for National Development (UPND) chitenge material.
It is alleged that one Catherine Chileshe led a group of PF cadres carrying a coffin covered in a UPND chitenge to Freemark Shop belonging to Terries Kunda, who is a losing candidate for Mfuwe Constituency.
It if further alleged that the cadres urged Mr. Kunda to leave the district.
[Read 37 times, 1 reads today]