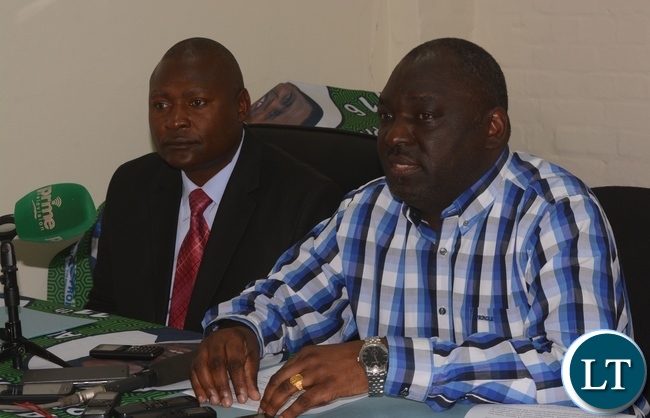 The ruling PF has refuted assumptions that it sent UDF leader Miles Sampa and former Republican President Guy Scott to the opposition UPND to spy for it.
PF Deputy Spokesperson Frank Bwalya says Mr. Sampa and Dr. Scott are not the sort that can be sponsored by the ruling PF to gather information of another political party on its behalf.
Mr. Bwalya has wondered how it can make sense for the ruling PF to send spies in another party who end up campaigning for it vigorously in the manner Mr. Sampa and Dr. Scott did for the UPND.
In an interview with QTV News Mr. Bwalya says as far as the ruling PF is concerned the likes of Mr. Sampa and Dr. Scott who left the ruling PF are only frustrated people.
Mr. Bwalya says such people wanted to have greater control of the ruling PF without realizing that it is a people's party which has systems of choosing its leaders.