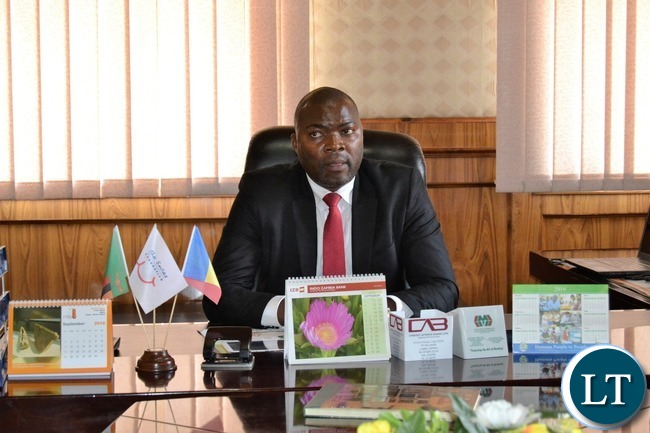 Newly appointed Copperbelt Minister Bowman Lusambo has pledged to implement an open door policy as he begins his tenure as provincial minister.
Mr Lusambo said all the residents of the Copperbelt should be free to access his office to discuss developmental programmes aimed at fostering development in the province.
He said time for politicking is now gone adding that time has now come to work for the people.
Mr Lusambo was speaking Friday afternoon when he addressed Ndola residents and Patriotic Front supporters who welcomed him at the Provincial Administration Headquarters in Ndola.
Mr Lusambo was on Thursday sworn in by President Edgar Chagwa Lungu as the new Minister for Copperbelt province at a ceremony held at State House.
He said now that he has been appointed Copperbelt Minister, his mandate extends beyond serving PF members only but the rest of the province including those that may have supported the opposition in the August 11th polls.
"Time for politics is now gone. We are here for work and I can assure you that we will work together to change the face of the Copperbelt. Please feel free to approach us with all our ideas to move the province forward," Mr Lusambo told a cheering crowd.
Mr Lusambo who paid glowing tribute to President Lungu for appointing him as Copperbelt Minister said he is committed to transforming service delivery in the province.
"We have to work together and deliver to the people. All those election promises we made during the campaigns have to be delivered," he said.
Mr Lusambo who was elected as Kabushi Member of Parliament on the PF ticket also met Provincial Permanent Secretary Reverand Howard Sikwela and Provincial Heads of Departments and exchanged notes on state of development in the province.
Mr Lusambo who hails from Chief Lesa's area in Mpongwe district said he is ready to work with the traditional leadership in the province to foster development in line with President Lungu's directive.
He however emphasized that Copperbelt is a Cosmopolitan province hence the need to promote the One Zambia One Nation motto.
"We are all Zambians here and we should therefore work together. I am Lamba from Chief Lesa's area in Mpongwe but I know that this province encompasses all tribes so we should work hand in hand and develop our lovely province," he said.
Mr Lusambo said he was humbled by the warm reception he has received from the Provincial Administration, the Members of Parliament in Ndola, Councillors at Ndola City Council and the ordinary people in Ndola.